Explored Pwllheli and Abersoch on Sunday. Weather very windy with sunny intervals and the occasional shower.
After walking the length of the beach and returning via the sand dunes, we came across a giant rock snake of painted stones at the end of the promenade. It transpires that children from across North Wales are painting rocks as part of a community project to spread positivity during the coronavirus pandemic. Painting rocks has long been a popular pass time within many communities, but the coronavirus has forced people to change how they get involved. Families are painting rocks with cartoon characters, pictures, and a special messages before leaving adding it to the back of the ' covid-19 snake'.
There must be several thousand painted rocks in this display. Click full source
Finished the day walking around the village of Abersoch and on the beach before having a welcome ice cream.
After the drama of the sacking of Dominic Cummings on Friday, Boris Johnson, six Tory MPs and two political aides are self-isolating after a breakfast meeting inside Downing Street last Thursday. One of the MPs, Lee Anderson, later tested positive for Covid-19, and on Sunday the prime minister was told to self-isolate by NHS Test and Trace. In a video from No 10, Mr Johnson urged others to "follow the rules" if contacted by the system.
The PM's official spokesman insisted that Downing Street is "Covid-secure". He said "social distancing did happen" but factors such as the length of the meeting were considered by Test and Trace. Mr Johnson, who was admitted to intensive care with coronavirus seven months ago, spent about 35 minutes with Mr Anderson – who lost his sense of taste the day after the meeting.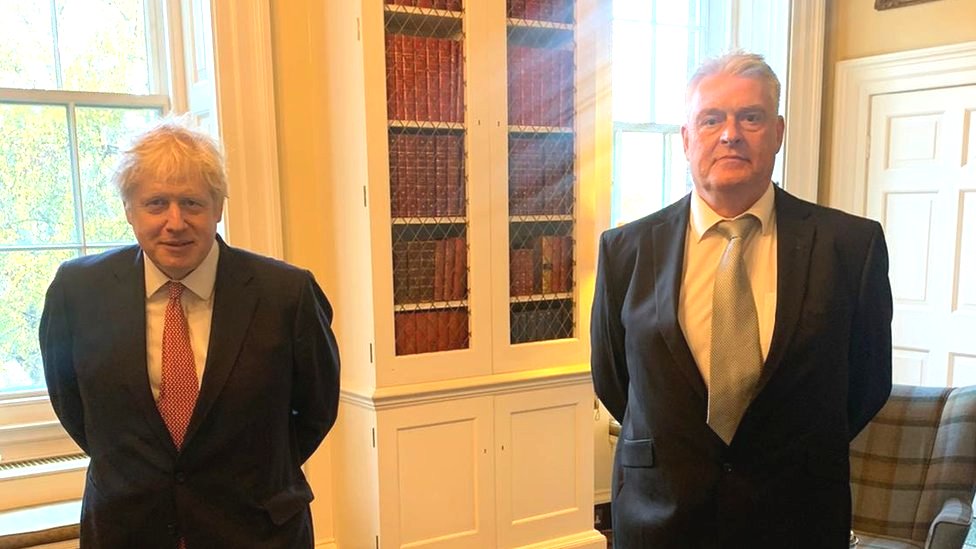 Have Dominic Cummings and Lee cain, former Director of Communications both sacked on Friday during a meeting with Boris Johnson, were "pinged" by Track and trace and told to self isolate ? I can imaging their response.