Since the "Firebreak" ended last Monday, I have been worrying about travel restrictions being re-imposed because of continuing high rates or coronavirus here in wales, and our holiday might be cancelled. Well, I need'nt have worried – here we are in North Wales in our cosy cottage on the Llyn peninsula, where rates are among the lowest in wales.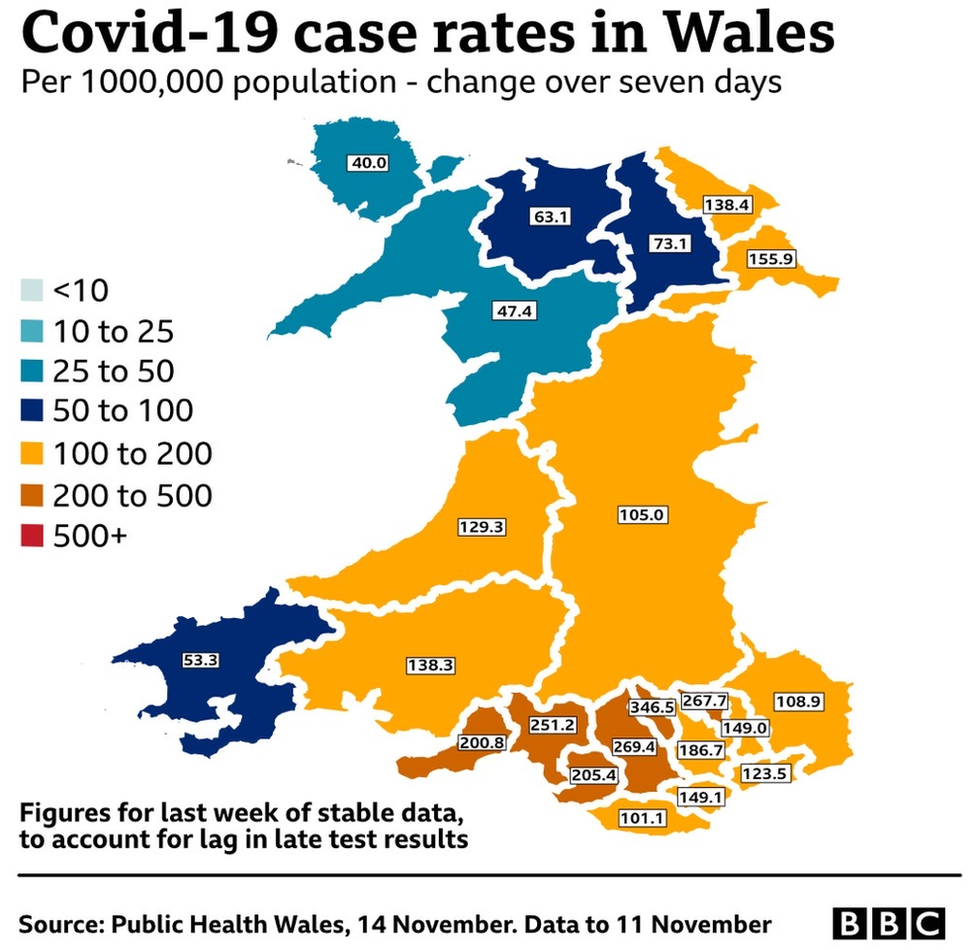 On the map above, we are in the county of Gwynedd, the light blue area (47.24) in the North West, at the far western end of the peninsula, in the middle of nowhere near the village of Aberdaron. Although the weather forecast for the whole week is wet and windy with occasional sunny periods, our spirits are not dampened. We would normally be in Spain or on a cruise somewhere abroad, but nevertheless, it is good to get away in these troubled times, even if we are only allowed to travel within our own country.
We will be visiting an area we would never have considered going to, were it not for the international travel restrictions caused by the pandemic, and really looking forward to exploring the area come rain or shine. Today, we explored Aberdaron village, Porthor beach with its whistling sands (no whistling today), and drove up to Uwchmynyndd overlooking Bardsey Island, where it was blowing a gale.
The English name for Porthor,'Whistling Sands', is derived from the squeak or whistle emitted by the peculiar shaped sand particles being rubbed together when walked on in warm weather. The sound can be made by stamping or sliding the feet on dry sand.
Despite the pandemic surging worldwide with its associated news, I will take a break from posting coronavirus stories for the week, unless I cant resist lol.