One of my younger brothers contracted covid-19 last week, and as he lives in a remote village in the middle of France, I thought I would have a look at their pandemic. I also have a younger sister in America who has cases of covid-19 in the family, and make some comparisons.
France has recorded 86,852 coronavirus cases in one day at the weekend, its highest one-day total since the pandemic began, having recorded 60,000+ cases the day before. The new figures bring the number of confirmed cases in the country to 1.7 million, according to data from Johns Hopkins University. A further 828 deaths were confirmed on Friday, and almost 40,000 people have now died from the virus in the country.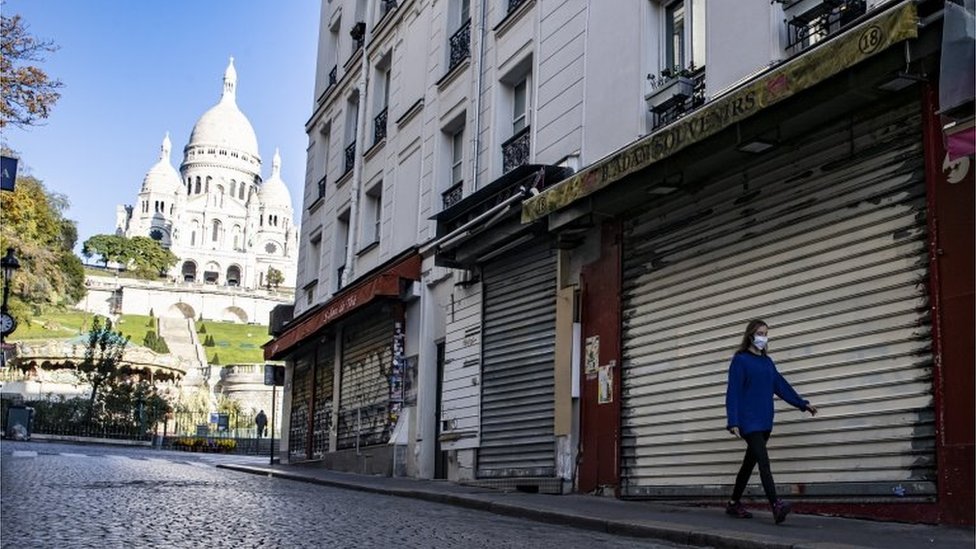 France is one week into a second lockdown with the aim of curbing the spread of the virus. Under the lockdown restrictions, expected to be in place until 1 December, people can only leave their homes to go to work (if they cannot work from home), to buy essential goods, seek medical help or to exercise for one hour a day. All non-essential shops, restaurants and bars are shut, but schools and creches remain open. A curfew is in place between 21.00- 06.00 across much of the country. click full article
Interestingly, there are interesting comparisons to be made between France and America. As President-elect Joe Biden announced that he would name his own coronavirus taskforce on Monday, the US recorded its fourth consecutive record daily total of new Covid cases, close to 130,000. However, if the French case numbers were extrapolated to the US population (five times greater), the number of new cases that day would have been nearly 435,000 in America.
So, despite the severe lockdown and curfew measures imposed in France, rates of infection in France are significantly higher than in America with its more laissez -faire measures. Although the rate of new coronavirus cases in France is falling as a result of their tough measures, it is hard to see that Americans would tolerate similar measures in 2-3 months time when President Biden takes Office.