With the 17 day firebreak due to end on Monday, there are concerns that some areas of the south Wales valleys have been seeing increasing case rates, with Merthyr Tydfil, Rhondda Cynon Taf and Blaenau Gwent among the highest rates in the UK. So have we seen a difference yet, and will travel restrictions be lifted as promised, when the firebreak ends after this weekend ? We have a vested interest as we have booked a holiday in North wales next week.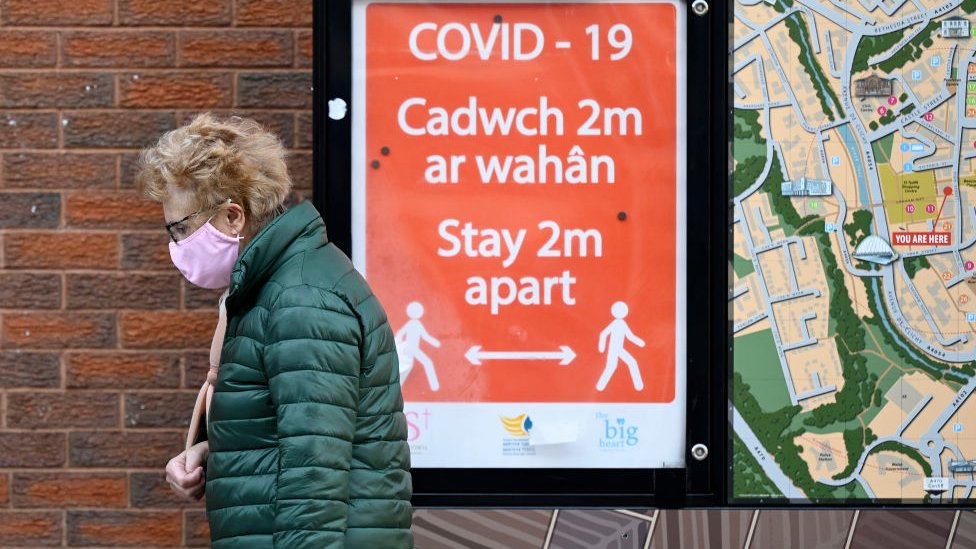 First Minister Mark Drakeford said the firebreak would be "a short, sharp, shock to turn back the clock, slow down the virus, and buy us more time". Earlier this week he said restrictions had "arrested the speed" of the rise in cases and efforts had made a "real and positive difference" in ensuring the firebreak did not need to be longer and more severe.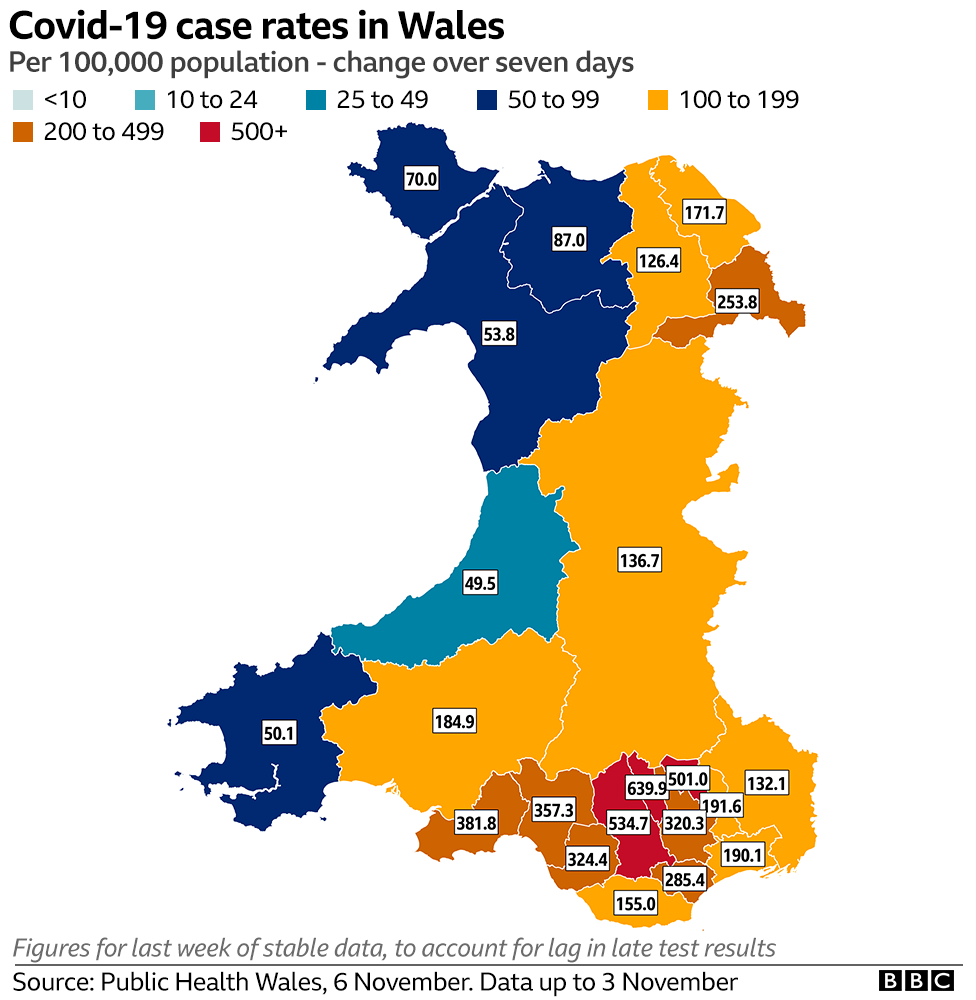 There have been calls that the firebreak lockdown should continue in Merthyr Tydfil "for weeks, even months", according to a top doctor. Cwm Taf Morgannwg health board consultant Dr Dai Samuel questioned whether current measures were working. Earlier this week, Merthyr had the UK's highest weekly infection rate – but it has dropped in the past few days. Click full article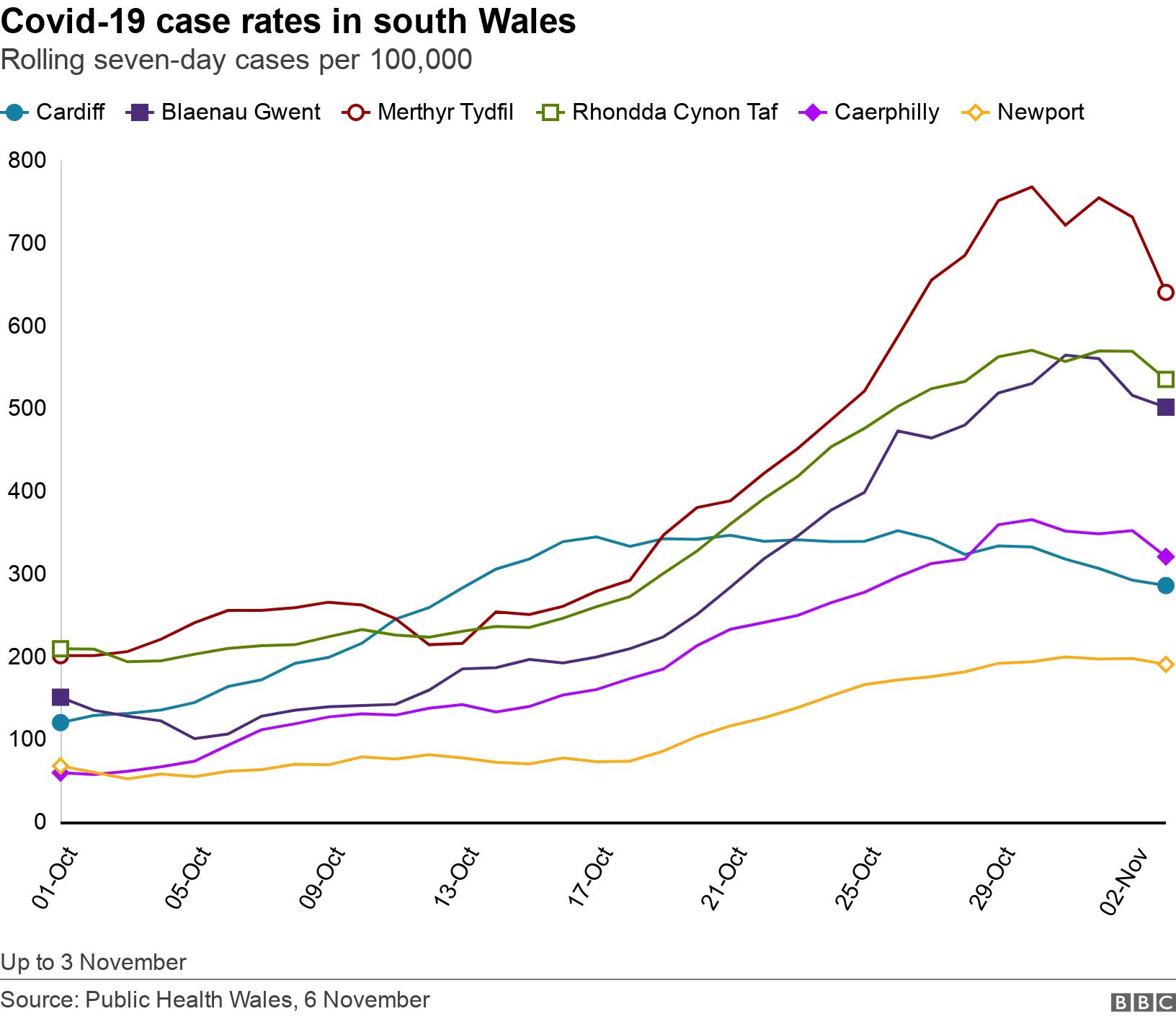 The Welsh Government said: "We are not returning to the network of local restrictions which was in place before the firebreak started." The World Health Organization has recommended the positivity proportion of tests should be no more than 5% before areas come out of restrictions. That figure was also part of the calculations behind decisions to put areas into local lockdowns earlier in the autumn. Seven local areas in Wales are now above the 20% positivity rate, with nearly a third of all tests in Merthyr Tydfil coming back positive. click full article.
So there we have it. The firebreak is due to end on Monday, as as far as I can see, with the high rates of coronavirus in South Wales, it cannot be lifted safely. The Welsh Government will either have to do a U-turn of some sort, either extending the firebreak for the whole of Wales, or re-introducing regional restrictions for some areas of high infection, and retaining travel restrictions within Wales. Hoping we don't have to cancel our holiday.