The NHS is being told to prepare for a possible vaccine rollout as early as December. GPs are being put on standby to start vaccinating over-80s and frontline health workers from the beginning of next month if a vaccine become available. Well-established plans for delivering vaccinations across the country are already in place for the annual flu jab and children's immunisations. Work is under way to build on these tried and tested approaches so that when a vaccine is ready, it can be delivered safely.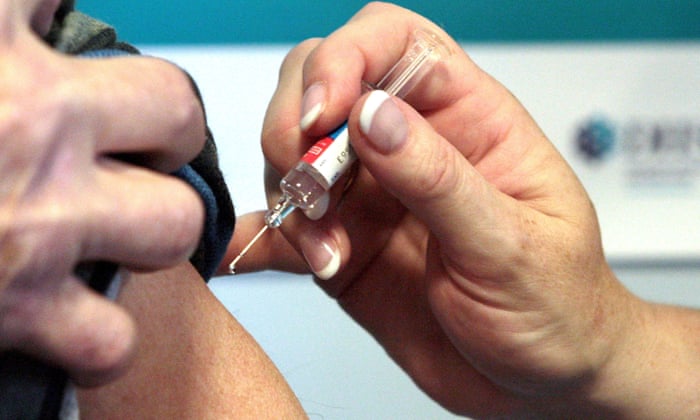 However, the head of the Oxford University group developing one of the leading Covid vaccine contenders has played down the chances of vaccinating people by Christmas. "I think there is a small chance of that being possible, but I just don't know,'' said Prof Andrew Pollard, the chief investigator of the trial, giving evidence to MPs at a joint hearing of the science and health committees of the House of Commons.
The Oxford team, working with pharmaceutical firm AstraZeneca, has not yet looked at any results to find out whether it works and will protect people against the virus or prevent them becoming seriously ill. "I'm optimistic that we could reach that point before the end of this year to do an analysis," he said. But then they would need to put their data to the regulatory authorities.
Kate Bingham, the head of the UK vaccines taskforce, told the committee "we could be weeks away" from looking at the interim data for both the Oxford/AstraZeneca and the BioNTech/Pfizer vaccines, for which the UK has also agreed a deal.
Manufacturing of the vaccines was well advanced, she said, although she would not disclose how many doses of the Oxford vaccine had already been made. They were scaling up at unprecedented speed, "starting with low numbers of doses – by which I do mean millions of doses, but not tens of millions of doses initially – so that we will end up with 100 million doses that we've secured from AZ in the first half of next year". click full article
Meanwhile, a disturbing threat to the world's vaccination development programme has emerged from an unlikely source. Coronavirus cases have been detected in mink farms in Denmark's northern Jutland region and in other parts of Europe. Five cases of the new virus strain were found on mink farms, and twelve people had become infected. Prime Minister Frederiksen described the situation as "very, very serious".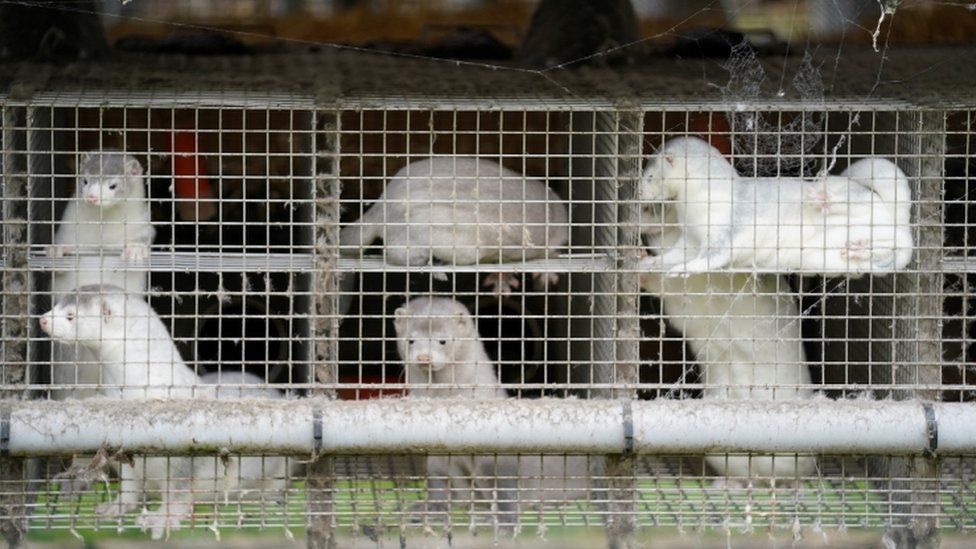 The Government has decided that Denmark's mink population of 17 million are to be culled as soon as possible, after a mutated version of the coronavirus that can spread to humans was detected on mink farms. Mutated coronavirus could pose a risk to the effectiveness of developing Covid-19 vaccines.
The mutated virus had been found to weaken the body's ability to form antibodies, potentially making the current vaccines under development for Covid-19 ineffective. The Danish Prime Minister told a news conference that "We have a great responsibility towards our own population, but with the mutation that has now been found, we have an even greater responsibility for the rest of the world as well." Click full article
Overall, there are more than 200 vaccine candidates in development around the world, with 44 in clinical trials. Of the 44, nine are in the phase three stage of clinical evaluation and are being given to thousands of people to confirm safety and effectiveness.