After six weeks of dithering and indecision, the Prime Minister performed an extraordinary U-turn yesterday evening, as he unveiled a new national lockdown across England. Many of the details had been leaked to the media and newspapers on Friday evening. Even the press conference announcing the measures was delayed by nearly three hours, having been scheduled at 4 pm, and did not start until 6.45 pm. The lockdown will come into effect on Thursday 5th November for a month until Wednesday 2nd December.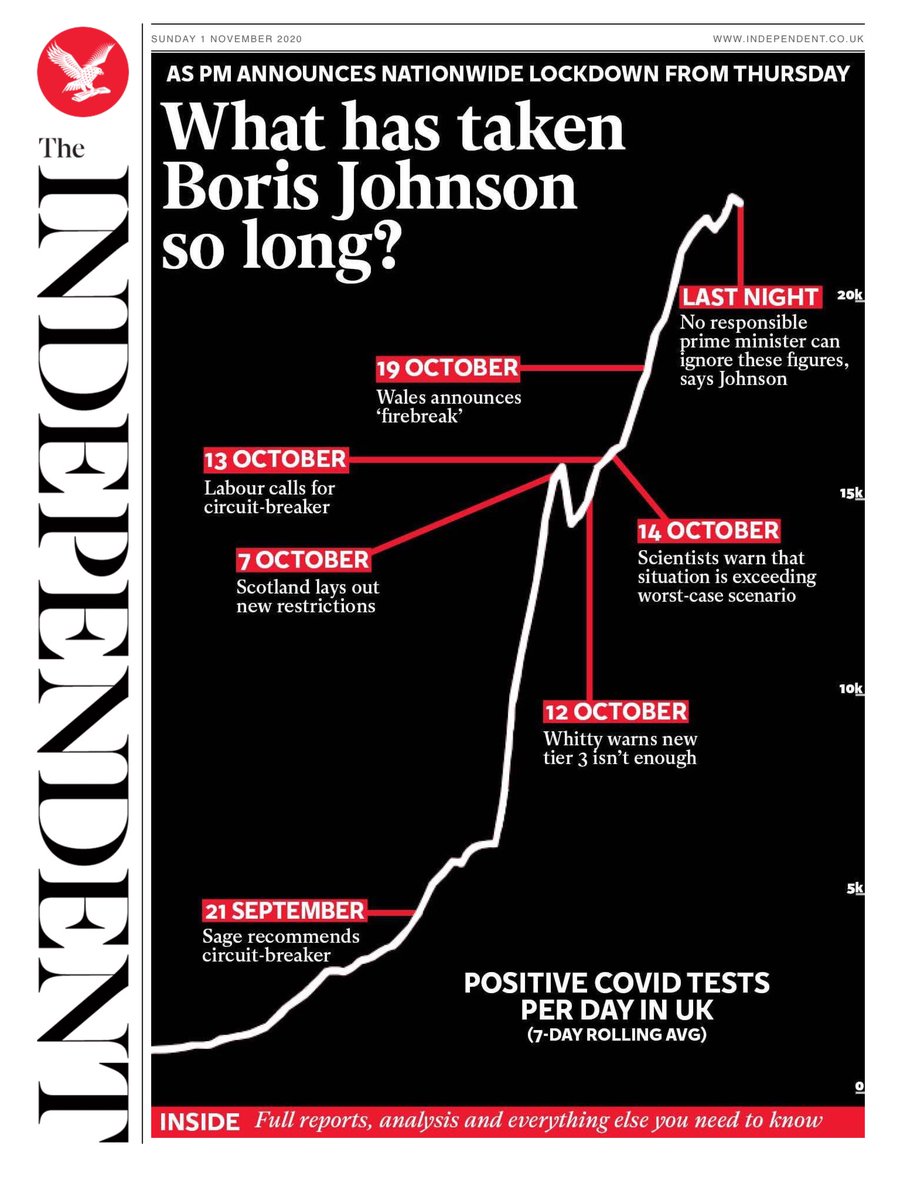 The announcement has sparked anger from some Tory MPs, and business leaders have warned of a "bleak midwinter". Former Conservative leader Sir Iain Duncan Smith accused the prime minister of "giving in to the scientific advisers". Sir Iain said the Scientific Advisory Group for Emergencies (Sage) had "pressurised" the government into taking this decision, with its members "publicly lecturing" the government.
Under the new measures non-essential shops and venues, as well as pubs and restaurants, will be closed. Schools, colleges and universities will remain open. The public will be told only to leave home for specific reasons, such as work if they cannot work from home, to shop for food and essentials, exercise, medical appointments or caring for the vulnerable.
Interestingly, the vulnerable and those over 60 are being advised to be especially careful and minimise their social contacts, but there will be no return of a formal request to shield themselves. This should have been a key part of the previous Tiered approach in England, and would have reduced the number of elderly and vulnerable becoming infected and requiring hospital treatment, thus reducing pressure on the NHS.
The government's Scientific Advisory Group for Emergencies (Sage) had called for a "short period of lockdown" six weeks ago, but was ignored in favour of a regional approach. At that stage, the UK was averaging 4,964 new cases per day, with 1,502 Covid patients in hospital and 28 deaths. Yesterday, there were 21,915 more cases across the UK, more than 10,000 Covid patients in hospital and 326 deaths.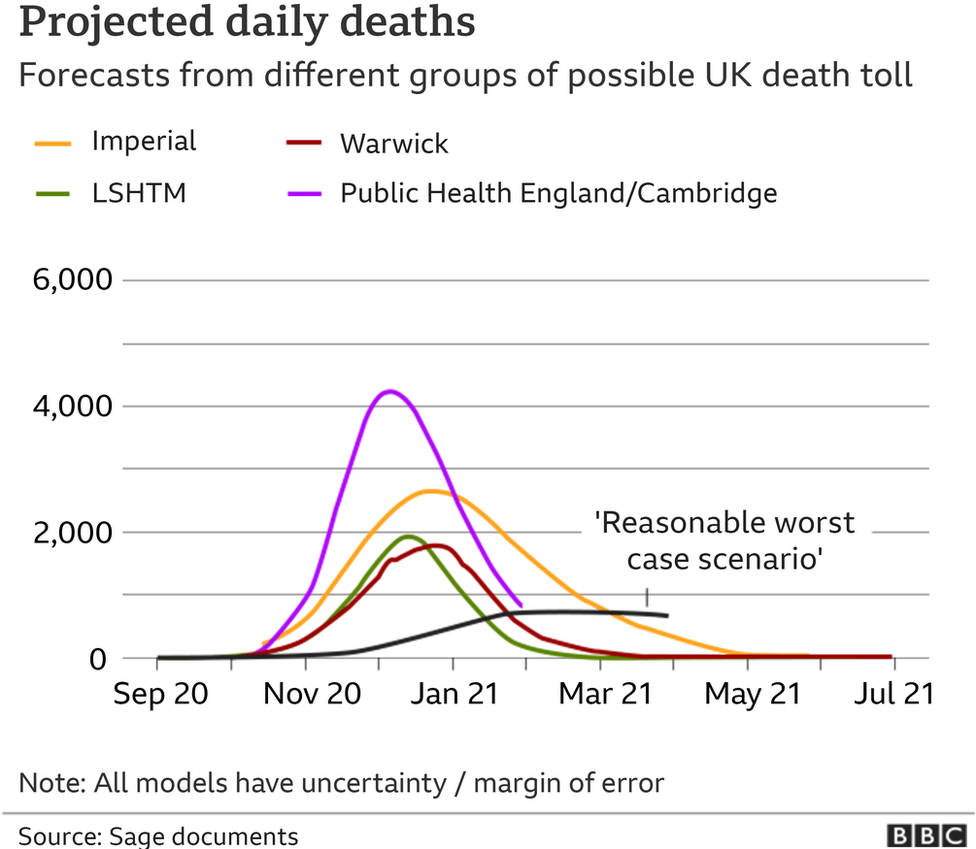 At the press conference, the prime minister said that he had decided to reimpose a national lockdown because "we could see deaths running at several thousand a day". The virus, he said "is spreading even faster than the reasonable worst-case scenario of our scientific advisers". He added: "The risk is that for the first time in our lives, the NHS will not be there for us and for our families." click full source
Under the new restrictions:
People are being told to stay at home except for specific reasons
These include work which cannot be done from home, childcare or education, exercise outdoors, medical reasons, essential shopping, providing care for vulnerable people or for volunteering, and visiting members of your support bubble
Meeting indoors or in private gardens will not be allowed, but individuals can meet one other person from another household outside in a public place
Non-essential retail will close, but can remain open for click-and-collect delivery
Pubs, bars, restaurants must close, but can still provide takeaway and delivery, excluding takeaway of alcohol
Indoor and outdoor leisure facilities, such as gyms and swimming pools, will also close, along with entertainment venues and personal care facilities such as beauty salons
Places of worship will close, unless they are being used for funerals, to broadcast acts of worship, individual prayer, formal childcare, or essential services such as blood donation or food banks
Construction sites and manufacturing workplaces can remain open
Weddings and civil partnership ceremonies cannot take place except in exceptional circumstances, and funerals will be limited to a maximum of 30 people
Children can move between homes if their parents are separated
Clinically vulnerable people are asked to be "especially careful" but people are not being asked to resume shielding
Overnight stays, staying in a second home, and holidays will not be allowed – including in the UK and abroad – although there are exceptions, such as work trips
People should avoid all non-essential travel by private or public transport click full source
Click here for the link for summary for the lockdown measures for the four nations of the UK.