The 17 local lockdowns will end after the 17-day firebreak in Wales, First Minister Mark Drakeford has confirmed, and after 9 November, there will no longer be any local variations. Bars, non-essential shops, restaurants, cafes and churches will reopen at the end of the firebreak.
He added: "For the sake of clarity and simplicity, we will have a set of national rules that will apply in all parts of Wales. "I hope that that will help people just to be clearer about what they are being asked to do".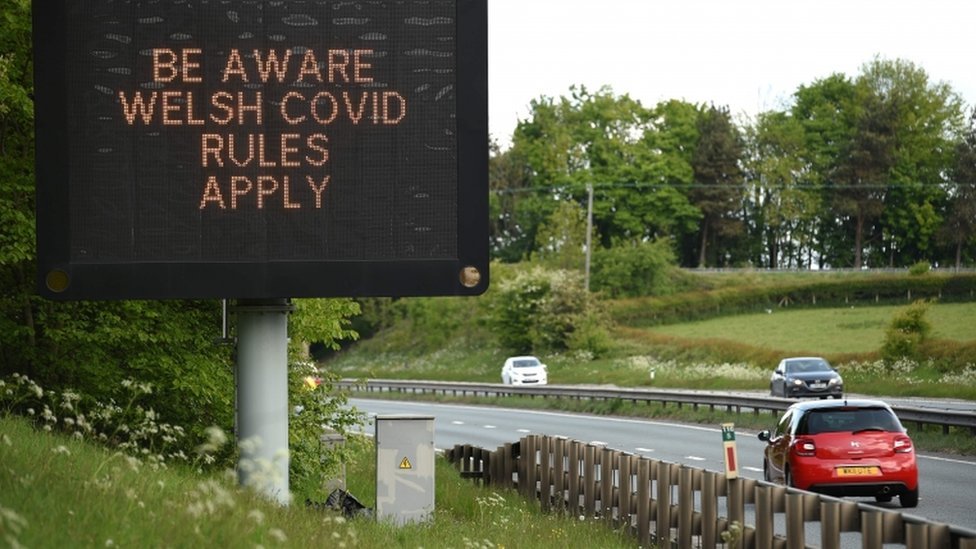 The first minister said a travel ban implemented prior to the firebreak banning people from areas of the UK with high levels of coronavirus from entering Wales could continue after 9 November. Under lockdown no-one can travel into Wales except for a limited set of reasons – but in the days before people from tier 2 and tier 3 areas in England, the central belt in Scotland and Northern Ireland were subject to travel restrictions.
Regarding internal travel within Wales, the first minister said he would reveal next Monday whether people will be able to leave their respective counties. During the local lockdowns, most people in Wales were prevented from doing so, or travelling into England without good cause. click for full BBC article.
However, Covid-19 is spreading "significantly" faster through England than even the government's predicted "worst-case" scenario. The Scientific Advisory Group for Emergencies (Sage) says there are around four times as many people catching Covid than anticipated. A "reasonable worst-case scenario" is used by officials and the NHS to plan for the months ahead. It had estimated 85,000 deaths from Covid over the course of winter. But an official Sage document, dated 14 October and published today, reveals we are in a worse position than expected. click full BBC article.
In view of this, although restrictions in Wales will relax on November 9th when the firebreak ends, it is likely that travel restrictions will remain, both internally and between England. Time will tell.