Over the summer  scientists and health experts warned that the governments of Europe must build up coronavirus testing and tracing capacity, put in place strict quarantine and isolation measures, ready hospitals for Covid-19 patients, protect the elderly and vulnerable, and, especially, get people to wear masks. Taking these steps, said Anthony Costello, professor of global health at University College London, avoids "the bluntest weapon to control the epidemic": the lockdown.
Yet, with few exceptions, leaders did not adequately prepare. Instead, there was complacency and denial. When social distancing measures slowed coronavirus spread over the summer, politicians lifted restrictions quickly in an effort to restart economies. They then failed to heed the warnings of scientists and doctors again — that small upticks in infections in August would eventually culminate in an exponential growth in cases, followed by increases in hospitalizations and deaths. This pattern also developed in the United States. click full article
This evening, French President Emmanuel Macron has announced a second national lockdown for at least 4 weeks until the end of November. France must now "brutally apply the brakes" to avoid being "submerged by the acceleration of the epidemic". "The virus is circulating at a speed that not even the most pessimistic forecasts had anticipated," he said, adding that half of all intensive care beds at French hospitals were being occupied by Covid patients. click full article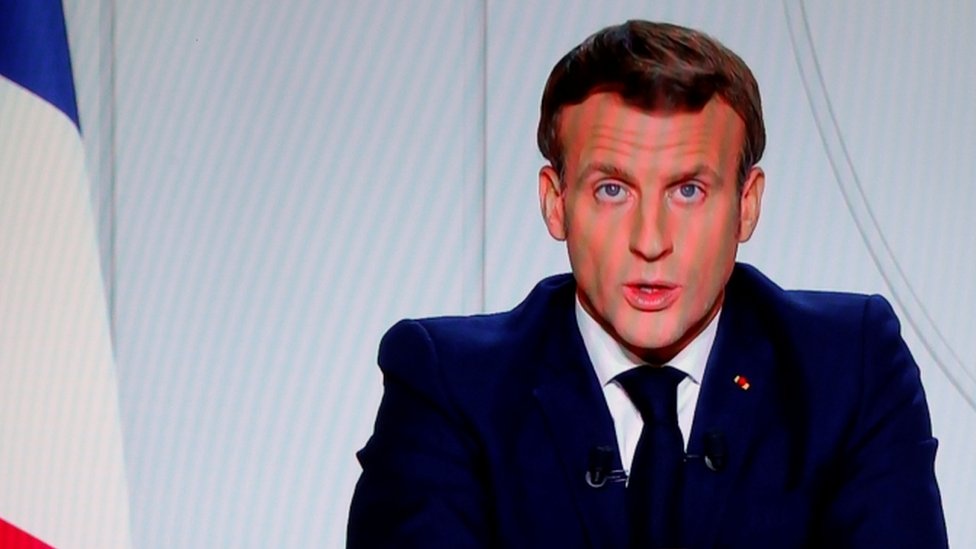 Mr Macron said that under the new measures, starting on Friday, people would only be allowed to leave home for essential work or medical reasons. Non-essential businesses, such as restaurants and bars, will close, but schools and factories will remain open.
Meanwhile, Germany will also impose an emergency month-long partial lockdown that includes the closure of restaurants, gyms and theatres, Chancellor Angela Merkel said earlier today.
Let's take a brief look at new measures in some of Europe's coronavirus hot spots, sorted here by countries with the highest incidence in new cases over the past two weeks. They range from mask mandates and curfews to lockdowns:
The Czech Republic, currently the country with the fastest-growing infection rate in Europe, went from around 100 new cases per day in mid-July to a high of 15,000 in mid-October. To stave off the collapse of the health system, the government imposed a new lockdown that will last until at least November 3.
In Belgium, the second-hardest-hit country in Europe after the Czech Republic, the government had to cancel all non-urgent surgeries. Meanwhile, all bars and restaurants are closed for four weeks, there's a curfew from midnight to 5 am, and no alcohol sales are allowed after 8 pm. People are also asked to wear masks in crowded spaces.
The Netherlands has been in partial lockdown since October 14: Masks are required in public places, people are being asked to stay home as much as possible, public gatherings of more than four people are prohibited, sales of alcohol in the evening are banned, and bars, restaurants, and cafes are only allowed to serve takeout.
Spain, one of the first countries in Europe to see a dramatic second wave, is under a national curfew, following a state of emergency in cities across the country.
Ireland is back in lockdown as of October 21: nonessential businesses are closed and people are asked to once again stay home. The main exceptions: essential work and outdoor exercise within 3 miles of home.
The second wave is placing an ever greater toll on UK hospitals. There are more than 1,000 Covid admissions a day – 10 times the rate at the end of summer.
Hospitals have started cancelling routine treatments, as happened during the first peak, with hospitals in Leeds this week following others in announcing some treatments will have to stop.
Prophetically, Professor Devi Sridhar from the University of Edinburgh told Vox in September, "If you see hospitals filling up and ICU beds full, Governments will have no choice but to implement some kind of lockdown unless they want their health systems to collapse. … You can't have people dying in hospital doorways because they can't get access to oxygen."
This raises the spectre of rationing access to healthcare for the elderly if lockdown measures fail to contain the virus over the winter period, which has only just started.