Since the firebreak came into effect on Friday evening in Wales, there has been widespread criticism that Supermarkets were ordered to close parts of their stores that sell "non-essential" items such as clothes, bedding and toys during Wales' firebreak lockdown. The policy has been criticised in a petition signed by more than 60,000 people to date including myself.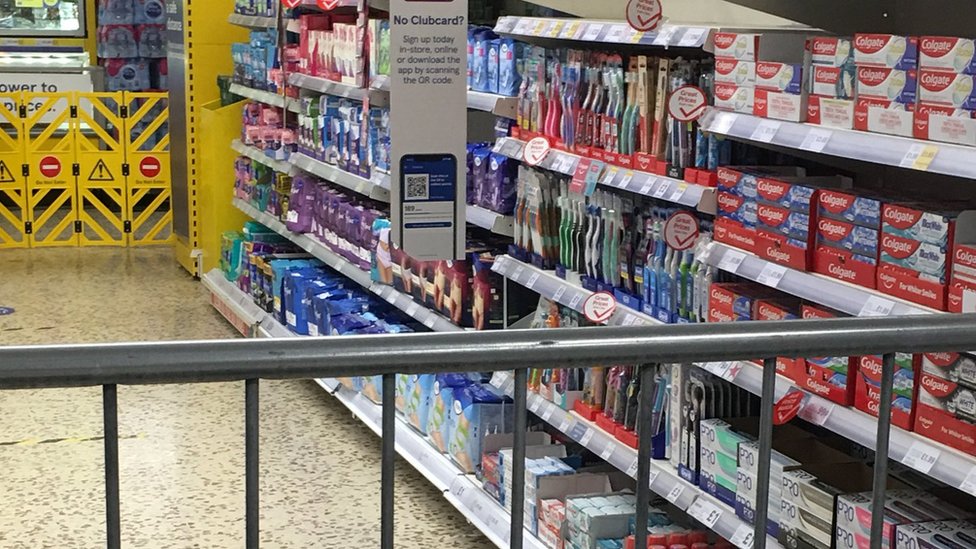 A woman has complained after she was unable to buy period products from a Cardiff supermarket due to a ban on the sale of non-essential items. In an exchange on Twitter, Tesco said it had been "told by the Welsh Government not to sell these items" during the firebreak lockdown. The Welsh Government tweeted in response. "This is wrong – period products are essential," "Supermarkets can still sell items that can be sold in pharmacies. Only selling essential items during firebreak is to discourage spending more time than necessary in shops. It should not stop you accessing items that you need."
This example epitomises how ridiculous this policy is, with its many unintended consequences, including shopping online to the detriment of the high street, people staying in store longer to argue with staff if something is "essential", or driving to England to buy what they need. On Sunday, First Minister Mark Drakeford said implementation of the rule may be tweaked, but it would not be reversed. A review into how the rules have been implemented would be held on Monday.
Secretary of State for Wales Simon Hart has urged Mr Drakeford to "scrap the policy" while Welsh Conservative leader Paul Davies called for Members of the Senedd to be recalled "virtually" to debate the matter. "This is absolute madness by the Welsh Government, preventing people from buying the products which they want to buy," he said. Click full article.
Meanwhile in England, publicans in Manchester are trying to find a loophole in one of the Tier 3 restrictions – that bars and pubs must serve a "substantial" meal when serving alcohol. Does a slice of a 22″ pizza constitute a "substantial meal" ? What about cheese on toast or cheesy chips, or a plate of chicken wings ? Do you have to have to have a substantial meal with each round of drinks ? Police and Council Officers are at a loss how to enforce the restriction as to what constitutes a substantial meal.
We are finding the rules impossible to interpret" said one council official. "We've been having ludicrous conversations with bar owners about pasties, toasties, bowls of chips with gravy etc.." A lot of places are coming up with imaginative ideas such as a curry house in Didsbury supplying curries and rice to pubs and bars. Preston, the Ships and Giggles pub was handing out free portions of chicken and chips. When the council stepped in to say they were breaching the rules, he started selling it for a penny. It was a last ditch attempt to save the bar.
In a cross-border example of sillyness, the organisers of a drive-in cinema in Chester nearly came to grief. The city's Deva stadium lies on the England/Wales border, and the big screen was in England, but the toilets were in the carpark in Wales. North Wales police announced that Officers would be at the event and would patrol the border to stop cimema-goers crossing it to go to the loo. They solved the problem by reducing car capacity to allow portaloos to be provided on the English side of the border. Source The Sunday Times.