After recent posts on England and Wales' local lockdown restrictions this week, I thought I would look at Scotland's new proposals published yesterday. It will allow the government to impose different restrictions in local areas, depending on the prevalence of the infection. The new system – which adds two levels to the three tiers used in England – will come into force from Monday 2 November. Every area of Scotland will fall into one of five categories depending on the local rate of infection. It is expected that the level each area falls into will be announced next week.
Apparently, the 1-3 levels were chosen to mirror the 3 Tiers in England, with levels 0 and 4 added for additional flexibility.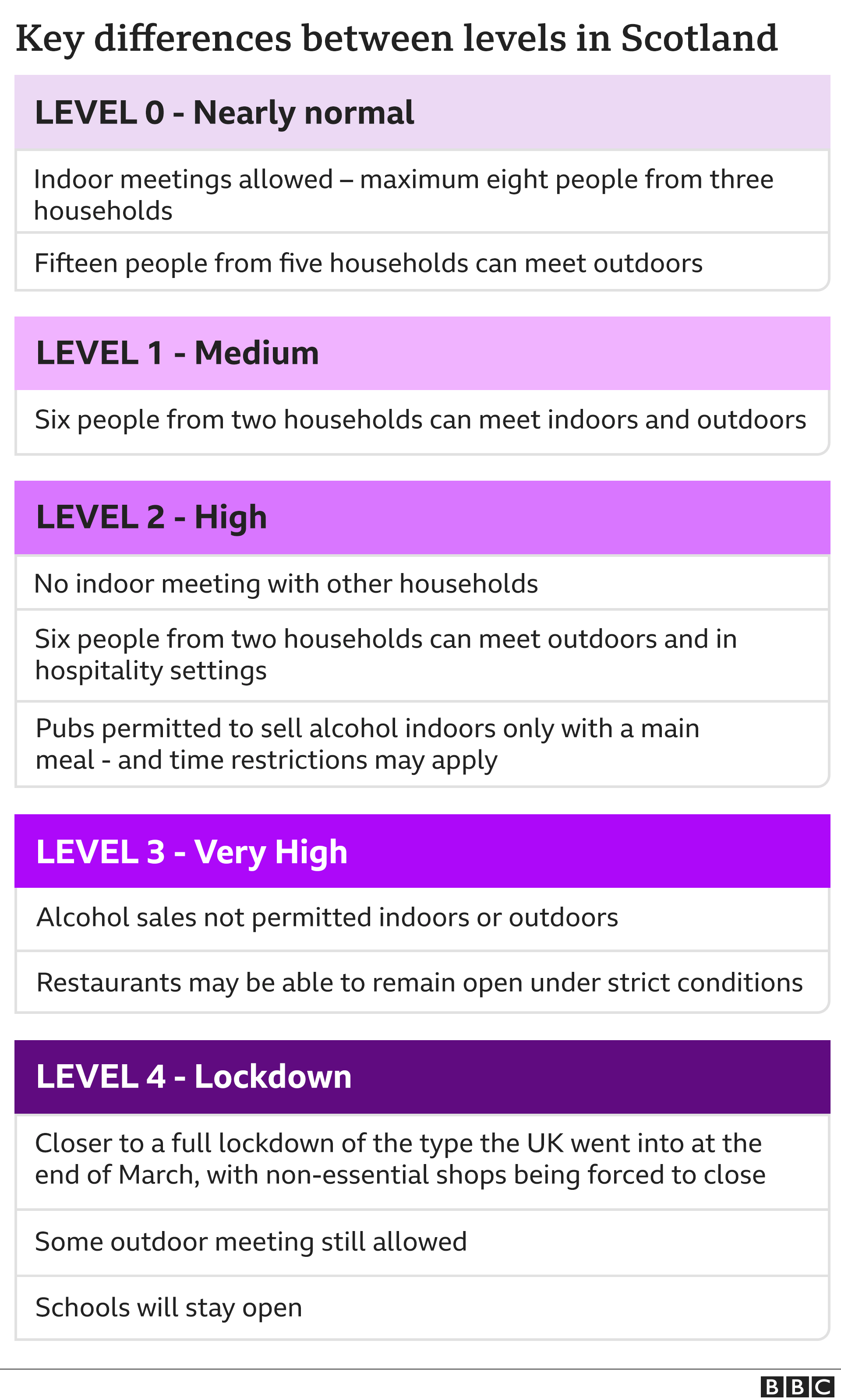 Schools will remain open at all five levels , but there would be stricter rules on teaching at university and college at the top alert level four, which would be closer to a full lockdown. This would be similar to the one introduced at the end of March, with non-essential shops being forced to close. It would not be used "unless absolutely necessary", at a time when cases were very high and there was a risk of the NHS being overwhelmed.
However, this level in Scotland is not as strict as the current Welsh fire-break National lockdown, but is slightly stricter than the highest Tier 3 level in England. Again, it shows the level of divergence between the four nations in their strategies to suppress the transmission of coronavirus whilst maintaining economic activity and protecting the NHS. Click for full article including Scotland's full strategic framework, which the Scottish Parliament will debate next week before it is expected to come into force on Monday 2 November.