At 18.00 hours this evening, the fire-break lockdown in Wales came into effect for 17 days until Monday November 9th. 3.1 million people will affected by lockdown rules that are more strict than the three tier regional rules in England. The Welsh rules include :
Supermarkets remain open but can sell only 'essential items'
Pubs and restaurants closed
Only leave the house to shop for food, medicine or take exercise
Household mixing banned indoors and outdoors
Most secondary school children will stay at home once half term ends on October 30
Work from home wherever possible 
Wear face masks indoors and on public transport 
By contrast, even in England's strictest Tier Three areas, some social meetings are allowed outdoors, and pubs can stay open providing they offer customers a 'substantial meal'. The move has sparked anger among opposition figures, with Welsh Conservative Andrew RT Davies tweeting: 'The power is going to their heads'. 
Welsh ministers have floundered in trying to defend the ban on selling non-essential items in Supermarkets. In an interview with Kay Burley, Health minister Vaughan Gething made clear alcohol does count as a key item under the new rules. He also conceded that a 'line by line' list of what can be sold would be 'unusable', saying they were hoping retailers will have a 'grown up understanding'.  First Minister Mark Drakeford declared that stores will be unable to sell items such as clothes.  It will be 'made clear' to supermarkets that only certain parts of their business will be allowed to open in order to sell essentials.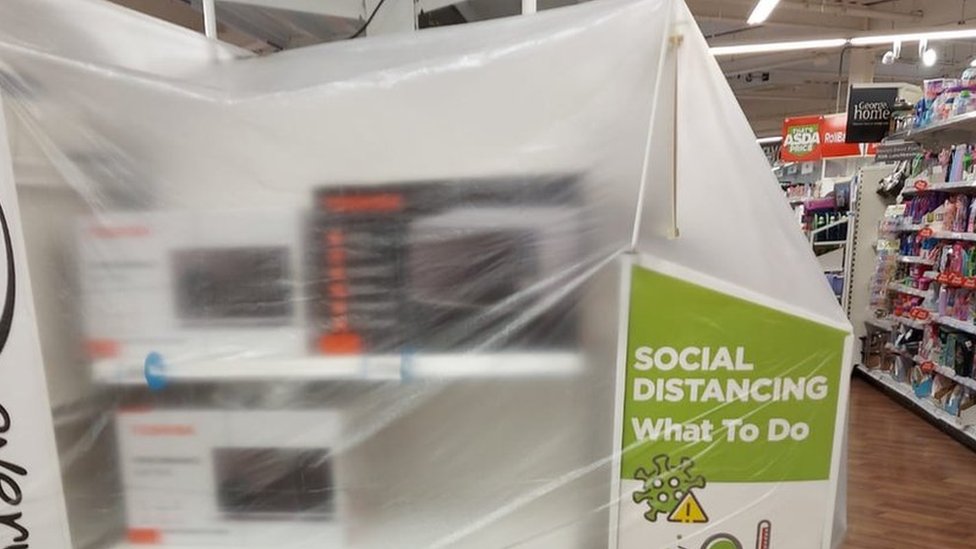 In a surreal knockabout interview, Kay Burley had asked whether the situation meant alcohol is essential but a hair dryer is not. 'Well look, food and drink are items that we had through the first period of the pandemic, they are available everywhere,' Mr Gething replied. When the presenter insisted, 'Trust me, my hair dryer is essential', Mr Gething responded: 'No it isn't, Kay.' Burley said: 'Course it is. Look at the state of your hair compared to mine.. I have to dry my hair, you can towel dry yours.' Mr Gething replied: 'I don't think that the biggest issue on people's minds in Wales will be whether they can buy a hair dryer for the next two weeks.'
Looking at the graph below, it looks hard to justify the firebreak, but again, time will tell. click for data source.