The new surge in the coronavirus, and the Tier 2 and Tier 3  restrictions and local lockdowns it has triggered, are caused in large part by the catastrophic failure of the test-and-trace system. Its £12bn budget has been blown, as those in charge of it have failed to drive the infection rate below the critical threshold.
Their failure was caused by the government's ideological commitment to the private sector. This commitment had three impacts: money that could have saved lives has been diverted into corporate profits; inexperienced consultants and executives have been appointed over the heads of qualified public servants; instead of responsive local systems, the government has created a centralised monster.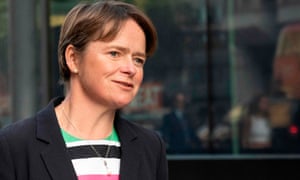 The government's irrational obsession with the private sector is symbolised by its appointment of Dido Harding to run NHS test and trace. She worked at McKinsey, Tesco and Sainsbury's, and as chief executive of TalkTalk. After a disastrous hack of the TalkTalk database, exposing both the details of 4 million customers and Harding's ignorance of the technology, she acquired the moniker Dido, queen of carnage, a nice pun on Christopher Marlowe's play. In 2014 David Cameron, an old friend, made her a baroness; she sits in the House of Lords as a Conservative peer.
Having demonstrated, to almost everyone's dissatisfaction, that she was the wrong person for the job, Harding has now been given an even bigger role, as head of the National Institute for Health Protection, to run concurrently with the first one. This is the government's replacement for Public Health England, which it blames for its own disasters. Harding's appointment looks to me like a reward for failure.
The test-and-trace system might be a public health fiasco, but it's a private profit bonanza. Consultants at one of the companies involved have each been earning £6,000 a day. Massive contracts have been awarded without competitive tendering. Astonishingly, at least one of these, worth £410m and issued to Serco, contains no penalty clause: even if Serco fails to fulfil its terms, it gets paid in full. Serco has indeed missed its targets, achieving an average by September of only 58.6% of contacts traced, against the 80% it was meant to reach.
The government has bypassed the lean and efficient NHS to create an outsourced, privatised system characterised by incompetence and failure. The system's waste is measured not just in pounds, but in human lives. It is measured in mass unemployment, economic crisis, grief, isolation, long-term illness and avoidable death. So much for the efficiencies of privatisation. Click full article
After all this, the Prime Minister today conceded that the Test and Trace system needs to improve to provide faster results. At Thursday's coronavirus briefing, he said he shared "people's frustrations" at the turnaround times for results. Only 15.1% of people who were tested received their result within 24 hours for the week ending 14 October, are the lowest since the system began, down from 32.8% the previous week. The PM previously pledged that all tests would be processed within 24 hours by the end of June.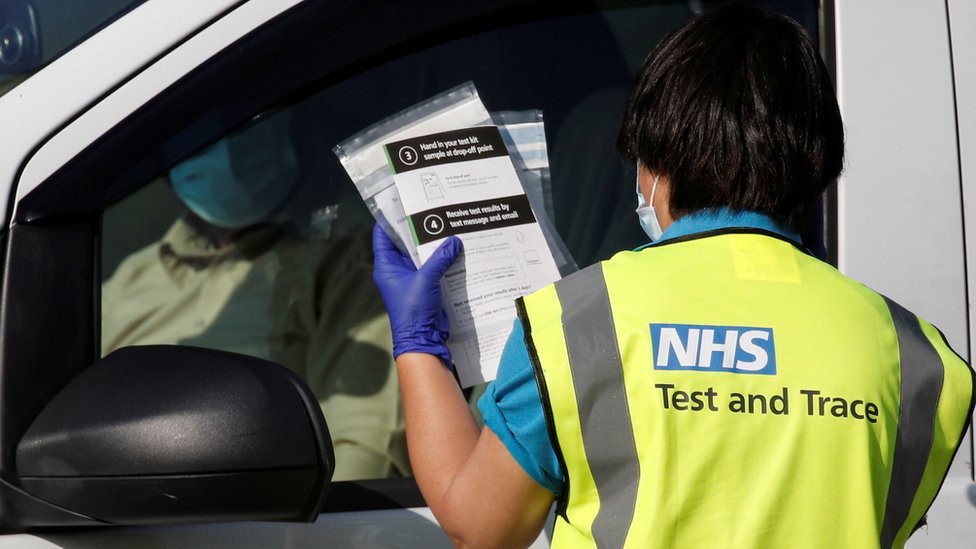 Speaking at a coronavirus press conference at Downing Street, Mr Johnson said: "I share people's frustrations and I understand totally why we do need to see faster turnaround times and we need to improve it. "We need to make sure that people who do get a positive test self-isolate – that's absolutely crucial if this thing is going to work in the way that it can."
Prof James Naismith, director of the Rosalind Franklin Institute at the University of Oxford, said the numbers showed "a system struggling to make any difference to the epidemic". The system "has given a bird's eye view of the pandemic and done very little to halt it". Click full article
So there we have it. Test, trace and isolate is fundamental to controlling the pandemic, as many countries such as South Korea have demonstrated, yet the UK has contracted out this function to the private sector with disastrous results. Its hard to see how this can be remedied in the short term.