At today's press briefing, First Minister Mark Drakeford announced a widely anticipated National lockdown – a time-limited, short sharp "Fire-break" for 17 days, taking in 3 weekends. There will be a legal requirement to stay at home for that period other than for exercise, and to go to the shops to buy essential food and medication, and to provide care.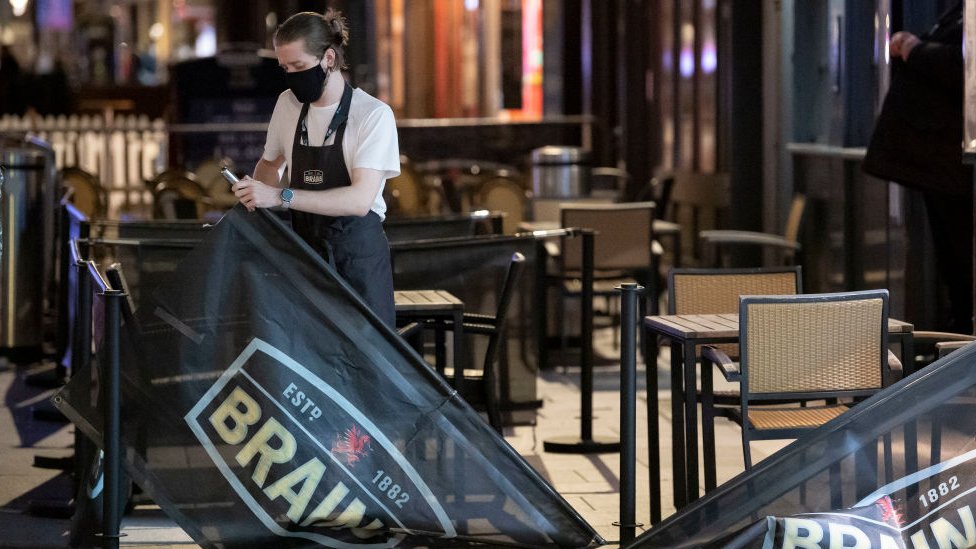 Pubs, restaurants and non-essential shops will shut unless they provide delivery or takeaways. Gatherings indoors and outdoors with people not in your household will be banned as part of the "firebreak". Leisure businesses, community centres, libraries and recycling centres will shut. Places of worship will be closed for normal services, except for funerals and weddings. Primary and special schools will re-open as normal on 2 November after the half-term break – there is no extra time off. In secondary schools only pupils in years seven and eight will go back to class.
Halloween and Bonfire Night gatherings will not be allowed under the restrictions, which begin on Friday at 18:00 BST. But there will be an exception for small Remembrance Sunday commemoration services on November 8th.
The announcement follows rising case numbers in Wales and increasing hospital admissions, and replaces the 17 local lockdowns that had been in place. Numbers in Wales stand at 130 coronavirus cases per 100,000 over seven days – there were 4,127 cases recorded between 9 and 15 October. This is far below the Tier 3 regions in England such as Liverpool and Lancashire, which are far higher at rates of 400 – 650 per 100,000.
The R number is the rate at which the virus is increasing – it currently stands between 1.1 and 1.4. Without a massive reduction in transmission, the scientific advisory body concludes the impact on the hospitals and intensive care units would be "too high for the NHS to sustain".
Many people living in central and west Wales, where rates of covid-19 are very low, feel anger that the fire-break is grossly unfair on businesses and the hospitality industry, which is difficult to argue.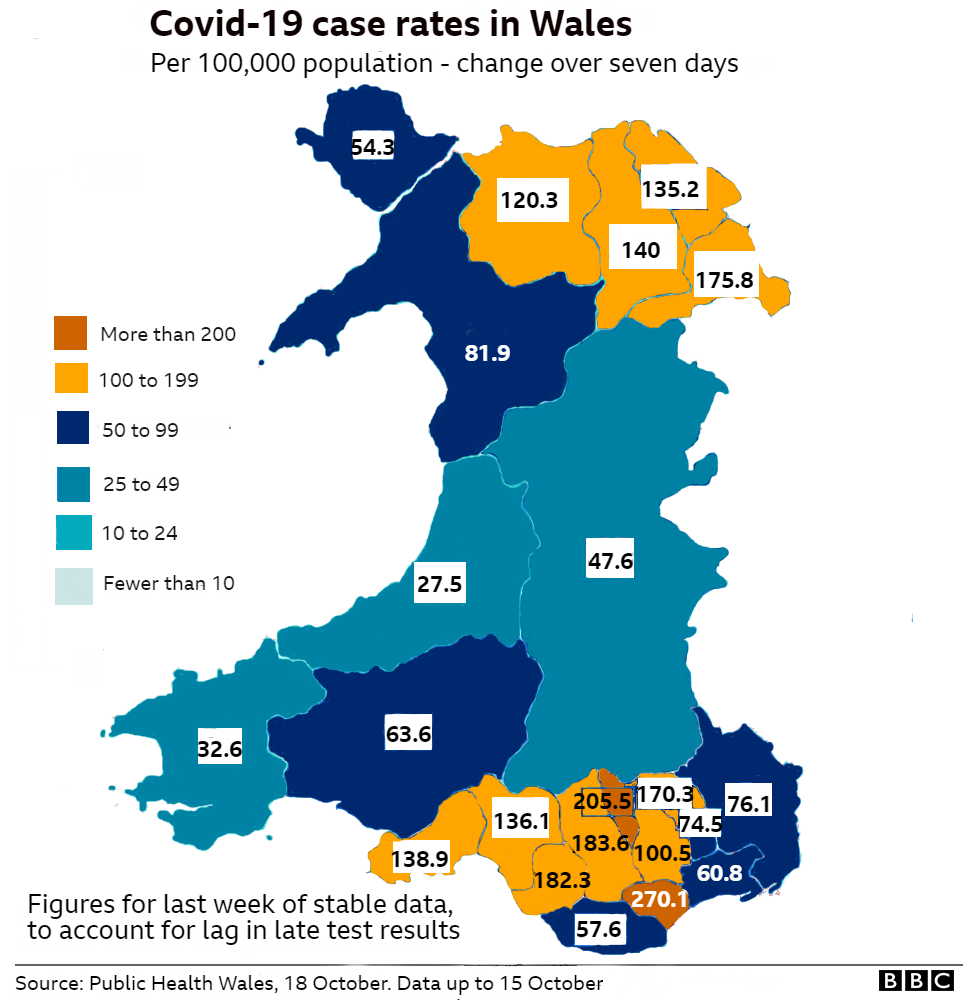 The two-week lockdown period will be used purposefully, including strengthening the test, trace and protect system, and the recruitment of more staff, allowing them to catch up on the "huge volume" of contacts that have to be traced. The NHS will also be accelerating plans for field hospitals in Wales. These measures, he says, will allow Wales to come out of this time "better prepared for the difficult winter that still lies ahead". click full article
The Welsh fire-break should provide interesting evidence on how effective or not the "circuit-breaker" proposed by SAGE for England would have been.