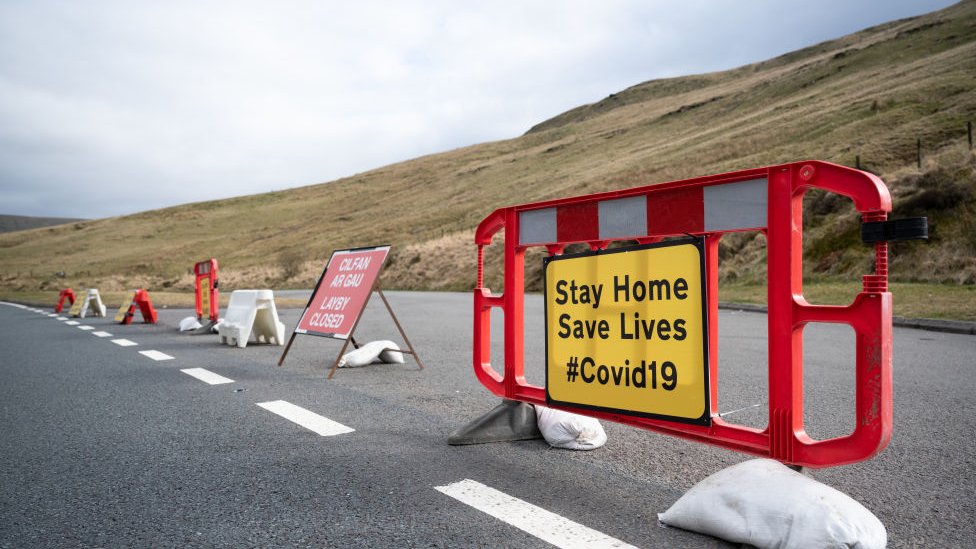 A ban on people travelling to Wales from coronavirus hotspots elsewhere in the UK came into effect. at 18.00 hours this evening. The ban covers all of Northern Ireland, England's tier two and three areas and the Scottish central belt.
Currently, 17 areas of Wales, including 15 of its 22 counties, as well as the city of Bangor and town of Llanelli, are currently under local lockdowns. Movement in and out of these counties without a reasonable excuse was already banned.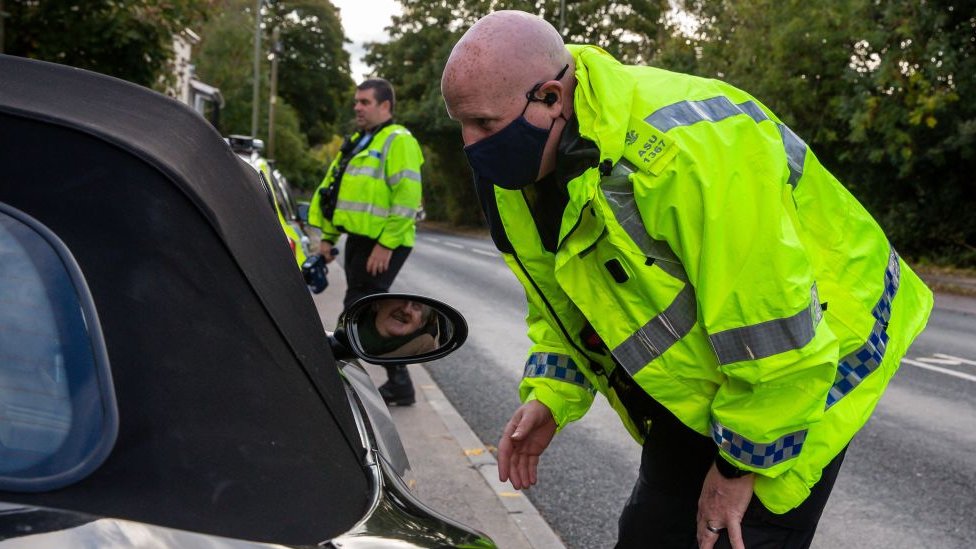 The Welsh Government said police will explain regulations to anyone caught breaking the rules before issuing a fixed penalty notice, but will issue a fine of £60, which will be halved if paid within 14 days. Fines will then be doubled for each offence, up to a limit of £1,920. click full article.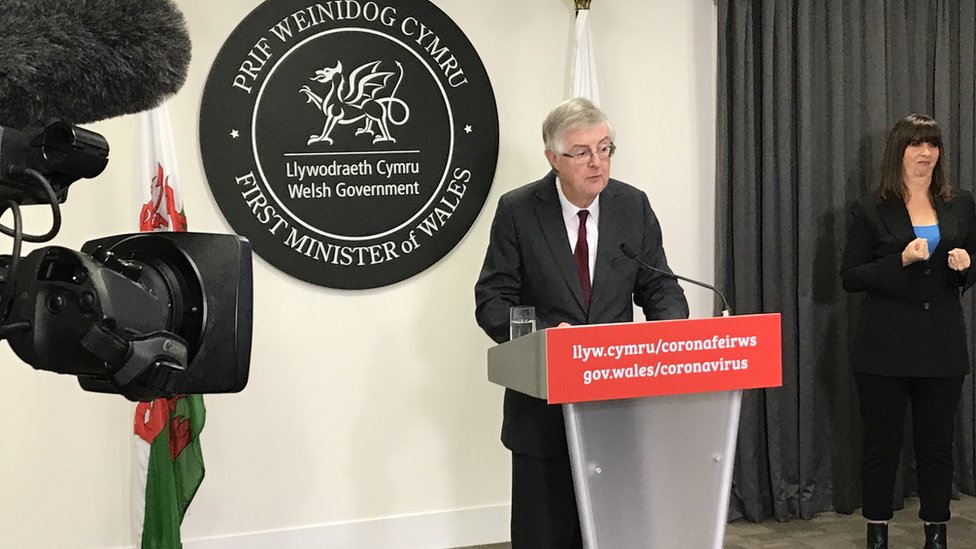 At the Wales daily press briefing today, a sombre Mark Drakeford announced that a decision on a "fire-break" or circuit-breaker would be announced on Monday. He said it would be a "short, sharp" circuit-breaker to slow down the virus. "Doing nothing is not an option." "A 'fire-break' would also mean a short, sharp shock to all our lives. "We would all have to stay at home to once again save lives. But this time it would be for weeks not months."
Mr Drakeford warned that 2,500 people were now being infected with coronavirus every day in Wales, with critical care units in hospitals full. "A successful fire-break would re-set the virus at a lower level," he added. "Together with a new national set of rules for the whole of Wales after the fire-break period we would have slowed the virus down enough to get us through to Christmas." click full article