France has reported a large jump in new Covid-19 cases ahead of a night-time curfew being imposed on Paris and eight other cities on Saturday. A further 30,621 infections were confirmed on Thursday, up from 22,591 the day before. Italy, Poland and Germany also all recorded their largest daily rise in new cases on Thursday since mass testing began. Cases in the UK were nearly 19,000. The WHO urged European governments "to step up" and take action as the continent passed a threshold of 1,000 deaths reported daily.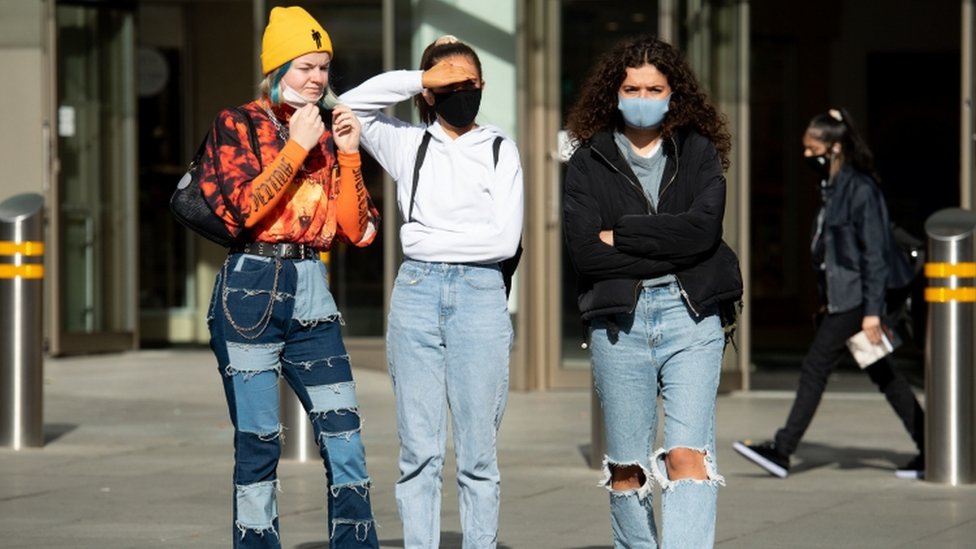 The World Health Organization (WHO) has warned that tough restrictions are "absolutely necessary" to save lives. Millions in Europe have been told they must live under strict new measures as governments battle a second wave.
Covid-19 deaths are currently five times lower than they were in March and April, when the first wave hit the continent, the WHO's European director, Dr Hans Kluge, told a news conference on Thursday. One reason for the increase in cases seen in recent weeks is more young people testing positive for the virus, he said, adding that the lower mortality rate was because that demographic was less likely to die from Covid-19 than older people.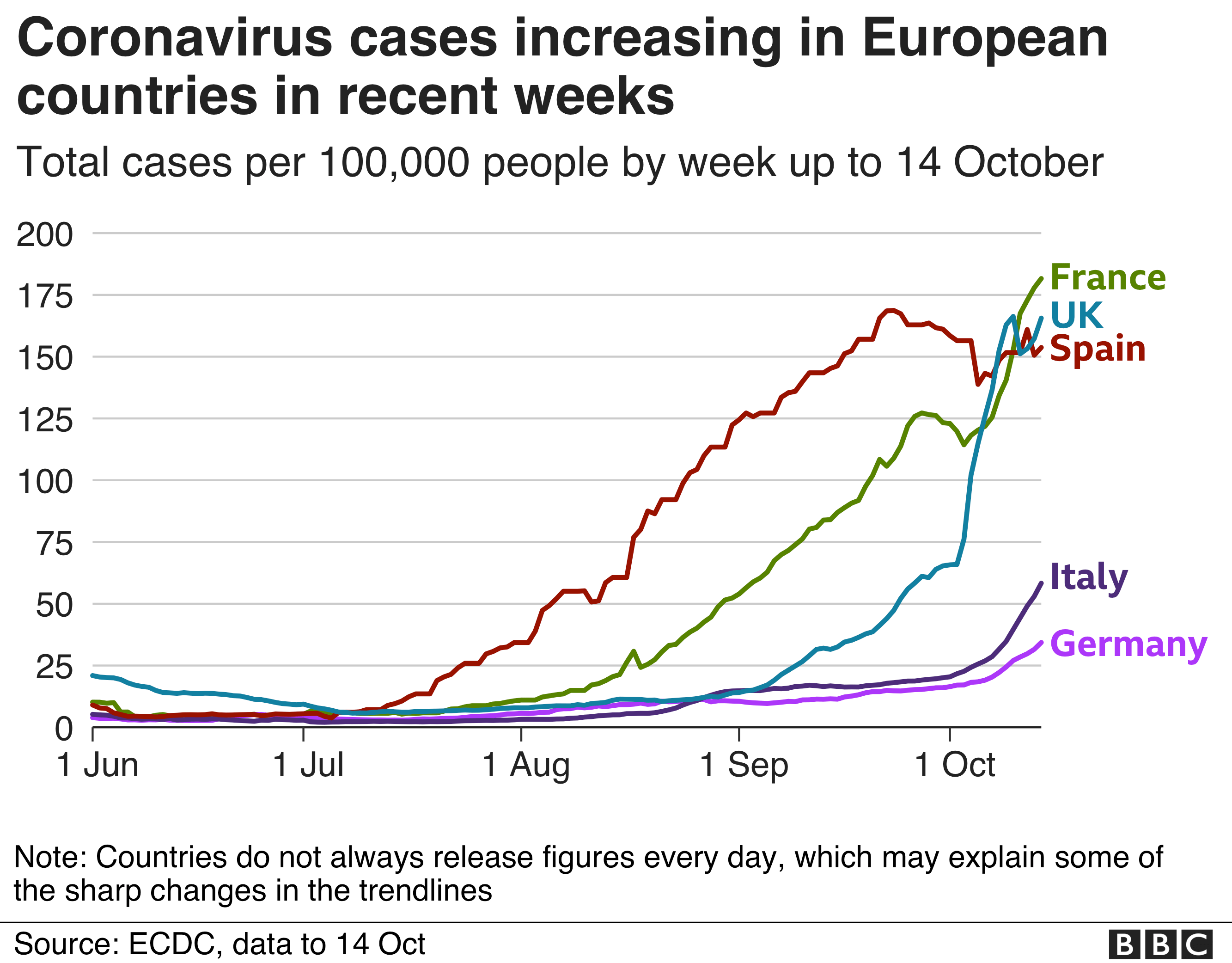 But projections of the course of the disease in Europe were "not optimistic", he explained. If European governments relax their restrictions, the course of the virus indicates that by January 2021 the daily mortality rate will be four to five times higher than it was during April, Dr Kluge said. But if 95% of people wear masks and other social distancing measures are applied, Europe could avoid about 281,000 deaths by February, he added. click source
Contrast these metrics with Sweden, with its well-publicised laissez faire policy, and the only European nation not to introduce strict lockdown measures. Although cases are also rising, deaths and admissions to ICU remain minimal. There were 1064 cases reported today up from 628 yesterday. (This equates to approx 6,600 cases compared with the UKs 19,000 cases and Frances's 30,000 cases today, based on comparable populations.)
Source deaths and cases: platz.se (last update: 2020-10-15 5:40 PM)
Source intensive care: Svenska intensivvårdsregistret (last update: 2020-10-15 3:31 PM)
Professor Kim Sneppen, an expert in the spread of coronavirus at the Niels Bohr Institute in Copenhagen, said that Sweden might have beaten the pandemic. He told Denmark's Politiken newspaper: 'There is some evidence that the Swedes have built up a degree of immunity to the virus which, along with what else they are doing to stop the spread, is enough to control the disease. Perhaps, the epidemic is over there.' He said that the virus may now have run out of steam. click full source.
So there we have it. Increased lockdowns in most European countries attempting to suppress coronavirus, oddly enough supported by the World Health Organisation (see above), whilst Sweden with no lockdown maybe approaching herd immunity. QED ? Time will tell.