The warning by the Prime Minister and his senior officials at today's televised briefing was stark. Things, they said, are heading in the "wrong direction", leaving the UK at a "critical moment". Infections are on the rise and so too are hospital admissions and deaths.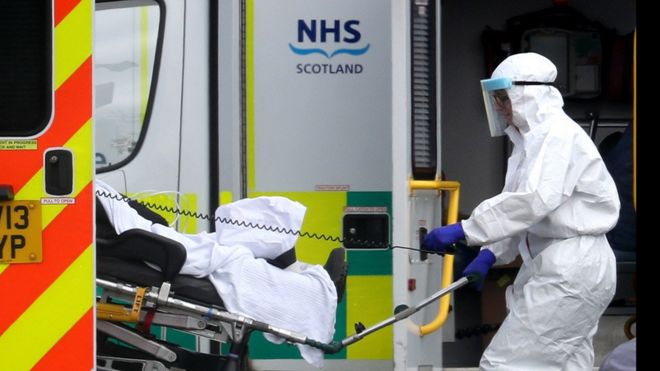 Last week chief Scientific Adviser Sir Patrick Vallance floated the idea that the UK could face 50,000 cases a day by mid-October if the rises seen in late August and September carried on. It was based on cases doubling every seven days. It is already clear we are not on that trajectory, although the picture is somewhat muddied by the continued problems people have accessing testing.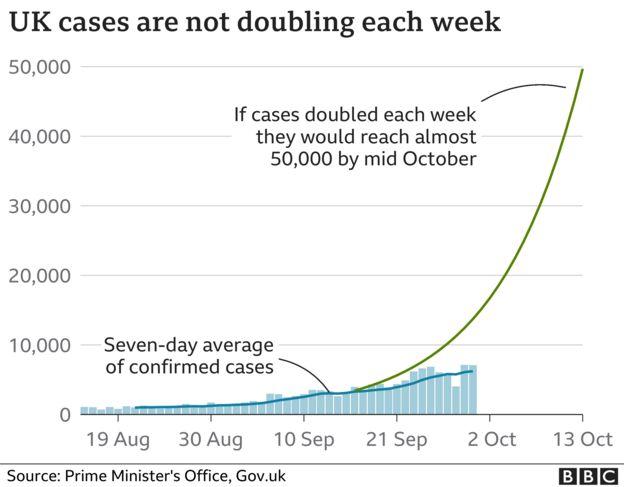 The Government constantly cites France and Spain as countries whose trends we are following, and the experience of France, where cases started increasing earlier than in the UK, gives us some idea of what to expect: a gradual upward trend rather than exponential growth.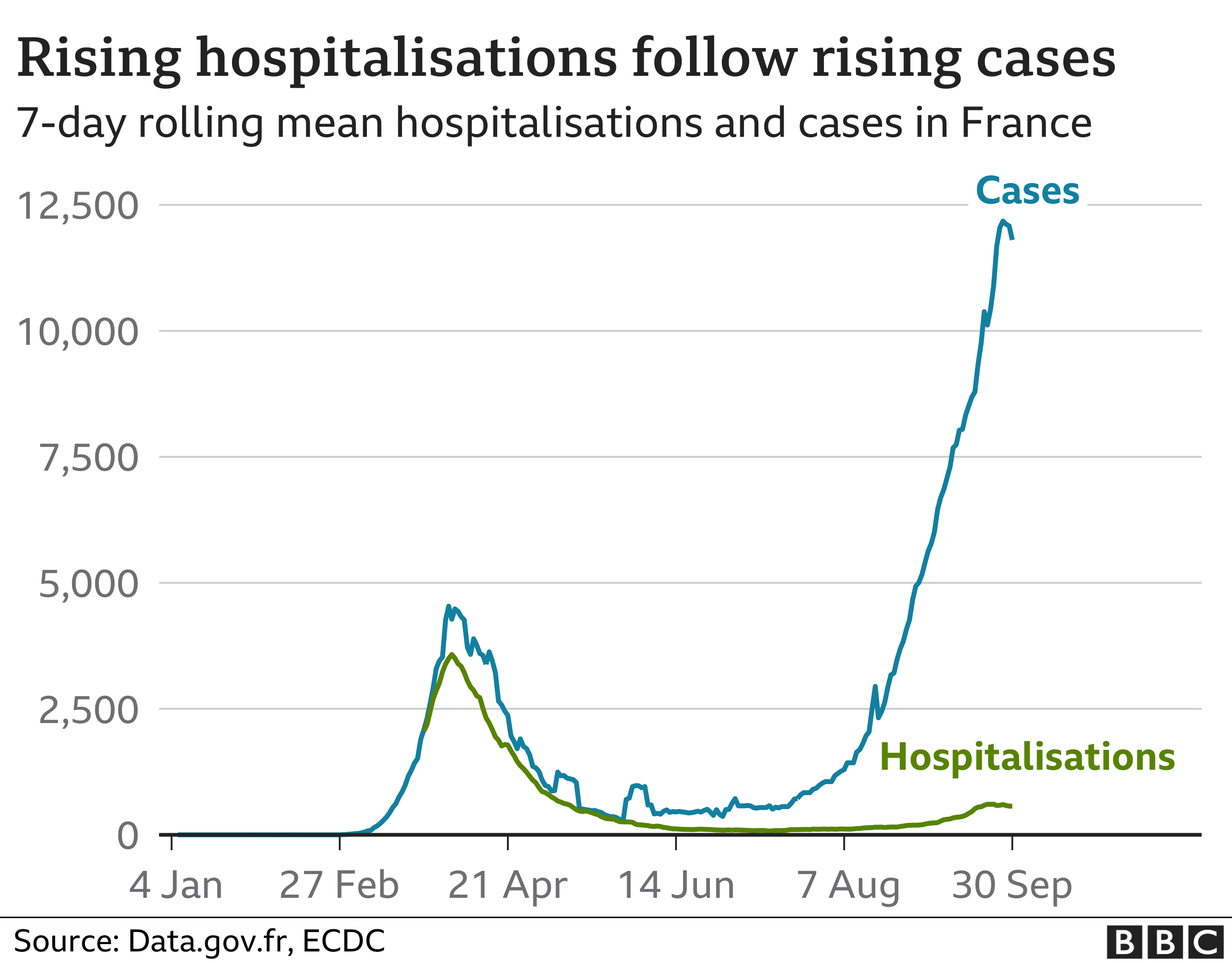 The Spanish government has ordered a lockdown in the capital Madrid and surrounding areas badly affected by coronavirus after a rise in cases. Under the new restrictions, residents will not be allowed to leave the area unless they have to make an essential journey.
Local restrictions continue to be imposed in Wales. Under the restrictions, people will not be able to leave or enter Conwy, Denbighshire, Flintshire and Wrexham without a "reasonable excuse".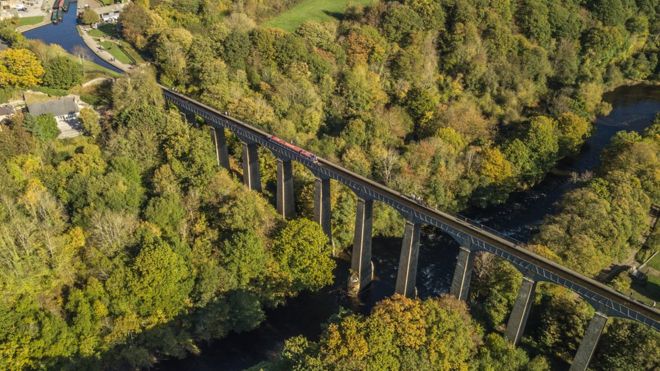 Travel restrictions planned for North Wales are disproportionate, the region's Tory MPs and the Senedd Welsh Assembly members say. They have urged Welsh ministers to reconsider lockdowns in four council areas, due to come into force at 18:00 on Thursday. One MP, James Davies of Vale of Clwyd, said the changes were nonsensical and called for more targeted action. The Welsh Government said the local restrictions will be kept under review.
The evidence for the impending second wave remains to be proven. Local lockdowns will not be successful in suppressing coronavirus over the autumn and winter, and if Professor Gupta is correct (see previous post), a major second wave will not materialise. Time will tell.