Dogs specially trained to detect Covid-19 have this week started sniffing passengers as part of a trial at Finland's Helsinki-Vantaa airport. Volunteers are training a team of 15 dogs and 10 instructors for the research programme.
The dogs can detect coronavirus in humans five days before they develop symptoms, Anna Hielm-Bjorkman, the University of Helsinki professor who is running the trial, told Reuters news agency." They are very good at detecting coronavirus. We come close to 100% sensitivity," she said.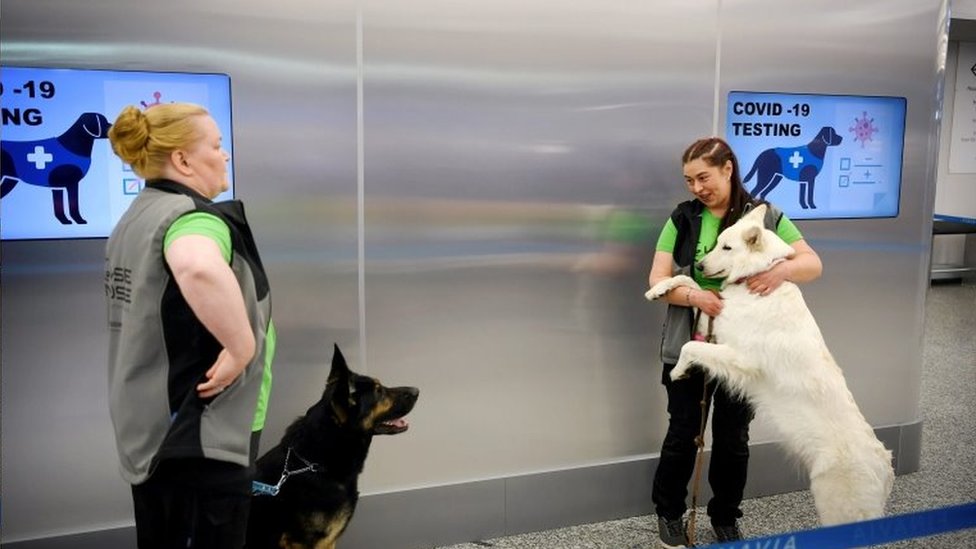 Passengers wipe their necks with cloths, which are then placed in a can and put in front of dogs to sniff. A canine test can deliver a result within minutes.But while the trial has shown early promise, more research needs to be done to prove the efficiency of canine testing. At the moment, passengers who take part in the trial are also instructed to take a swab to confirm the result.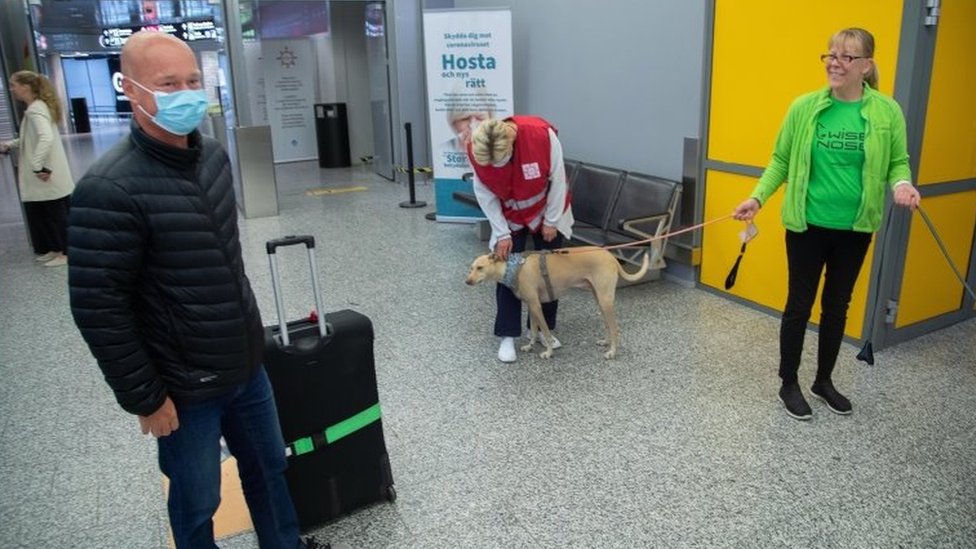 Scientists are not yet sure what exactly it is that the dogs sniff when they detect the virus. A French study published in June concluded that there was "very high evidence" that the sweat odour of Covid-positive people was different to that of those who did not have the virus, and that dogs could detect that difference.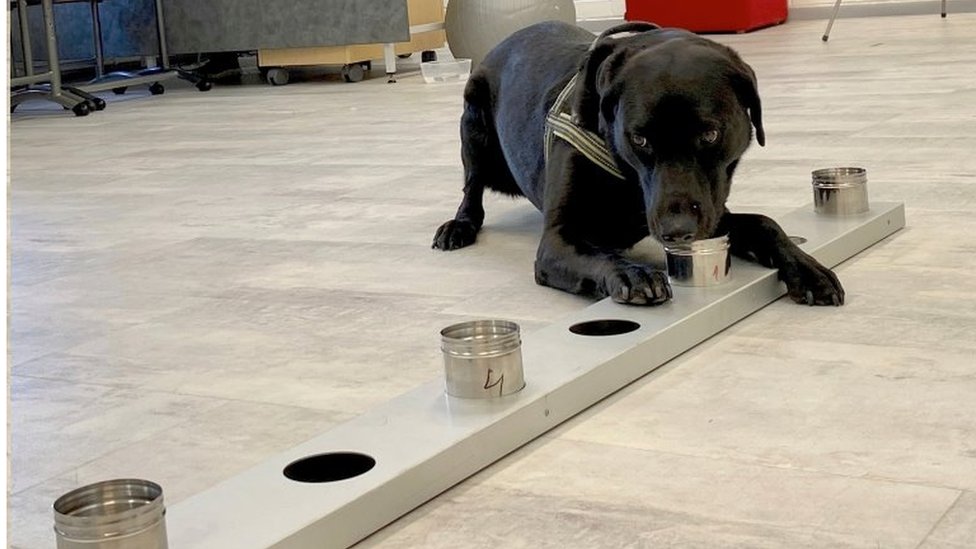 Dogs are also able to identify Covid-19 from a much smaller molecular sample than PCR tests, Helsinki airport said, needing only 10-100 molecules to detect the presence of the virus compared with the 18m needed by laboratory equipment.
Researchers in countries including Australia, France, Germany and Britain are reportedly working on similar projects but Finland is the first country in Europe to put dogs to work sniffing out the coronavirus. A similar trial started at Dubai international airport last month. Some say the idea of training hundreds of thousands of canine noses to check for coronavirus is not as far-fetched as it may sound.
Clearly, the implications of these trials are enormous, and could be a game-changer for ad hoc testing for coronavirus in care homes, airports, universities, schools, cruise terminals and cruise ships……..the opportunities are endless. Perhaps every family pet could be trained to detect coronavirus ? It might just be more realistic than the UK government's £100bn  "Operation Moonshoot" mass screening plan. Its name? "Operation Fido ?".