In a separate development today, four more counties in south Wales will go into lockdown from 18:00 BST on Tuesday, meaning more than a quarter of the Welsh population will be under tighter restrictions. Merthyr Tydfil, Bridgend, Blaenau Gwent and Newport will have the same restrictions as Rhondda Cynon Taf and Caerphilly.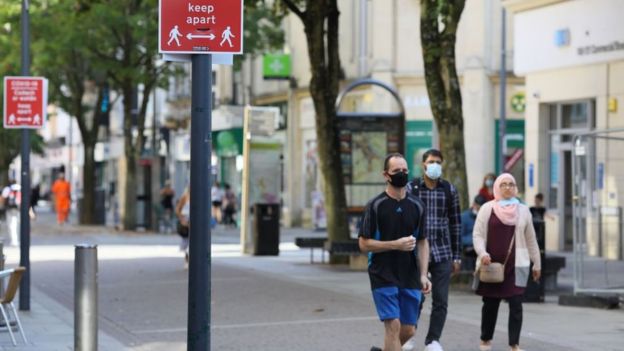 People will not be able to enter or leave those areas except for a limited number of exemptions, such as work and education. They will not be allowed to go on holidays already booked.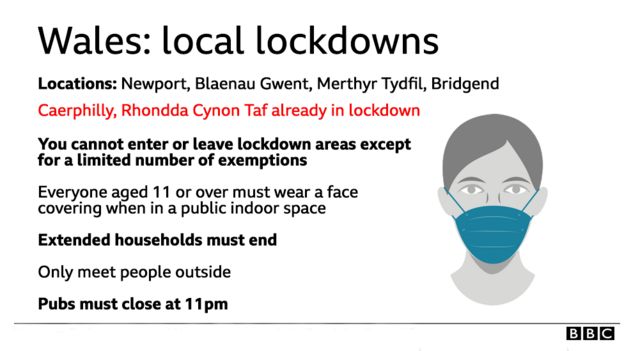 We are off to Bristol tomorrow to see Jackie's family before lockdown – the last time for awhile. Other than being legally not allowed to go out of Newport, or to walk with our walking club, the local lockdown should not make difference to us. We are still allowed to go to the allotment. However, any national UK "circuit break" lockdown on top of the local lockdown remains to be seen.
Click here Map of Newport boundaries
Click here Newport area lockdown faq