People in the UK must not treat this weekend as a "party" before the new "rule of six" coronavirus restrictions come into force on Monday. The Police Federation said there was a "real risk" that the public would "take advantage of the current situation".
From September 14th, England's new "rule of six" applies to all ages, although there are some exemptions, such as gatherings for work. Those who fail to follow the new rules can be fined by police – £100 for a first offence, doubling on each further offence up to £3,200. The "rule of six" also comes into effect for the other three nations of the UK, and again, there are significant differences in approach, which are summarized below.
A key difference is that children under 12 years in Scotland and 11 years in Wales are excluded from the six permitted people of adults and older children allowed to meet outdoors. Wales is alone in allowing up to 30 adults and older children to meet outdoors, together unlimited numbers of children under 11 years of age.
According to the chart below, children under 12 years of age in both Scotland and Wales are excluded from the "Rule of Six" indoors. This may be a age typo. Click full BBC article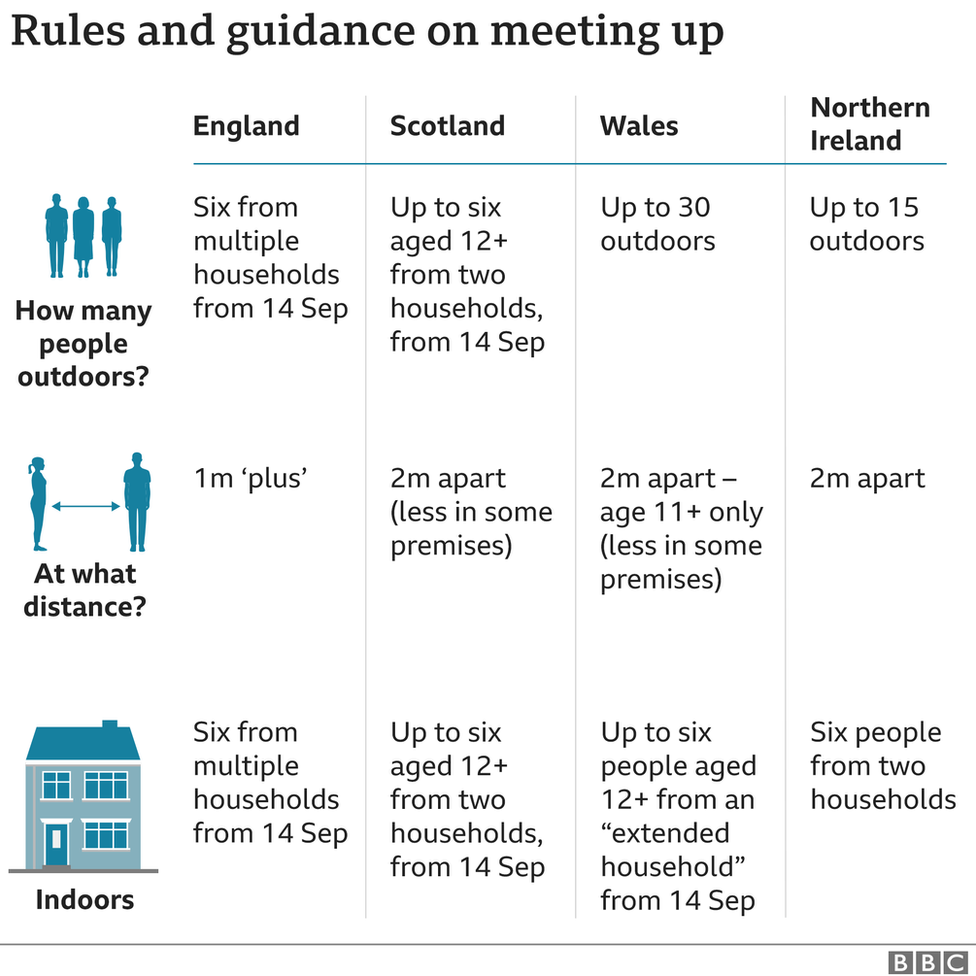 It is of course ridiculous that the four nations of the UK have differing policies on an issue that should have a single national approach. Expect outdoor celebrations and children's parties to transfer from England to Wales this autumn, particularly next week in the un-seasonal warm weather.