Continuing my posting from Jersey in the Channel Islands, it occurs to me that the Jersey Government is building up a database of UK holiday-makers who have been tested at St Helier airport on arrival, which might be useful to the four governments of the UK. This is providing a sample snapshot in time of the numbers of people from over the UK mainly testing negative for coronavirus.
Talking of islands, holiday-makers arriving in England from seven Greek islands will have to self-isolate for 14 days from 04:00 BST tomorrow, Wednesday 9th September. The islands affected are Crete, Lesvos, Mykonos, Santorini, Serifos, Tinos, and Zakynthos (also known as Zante).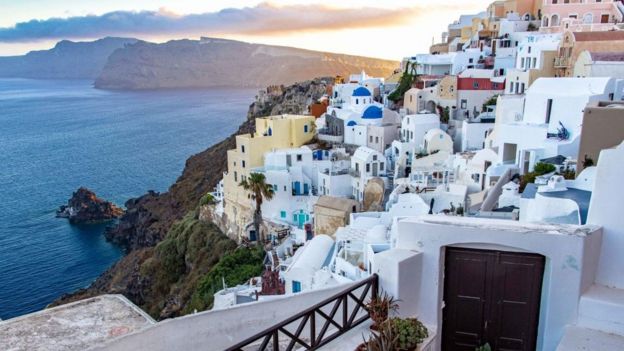 The government says islands can be treated differently from their mainland countries if infection rates differ. Grant Shapps says the government now has the "data and capacity" to add and remove islands from quarantine list.This is what airlines and the governments of Spain, Portugal and Greece have been suggesting for several weeks or so, if not months. Click for full details
Hoping that travel restrictions to the Canary and Balearic islands of Spain, the Portuguese islands of Madeira and the Azores will be lifted soon, so that we have the option of travelling there later this year……..airlines and UK government permitting.