In the UK, there has been a sudden uptick in the numbers of new cases over the weekend, with numbers approaching 3,000 per day. The first local lockdown in Wales came into effect this evening in Caerphilly, about 15 miles away from us in Newport, following a spike in cases. Click for details. Coronavirus restrictions have also been tightened in Bolton.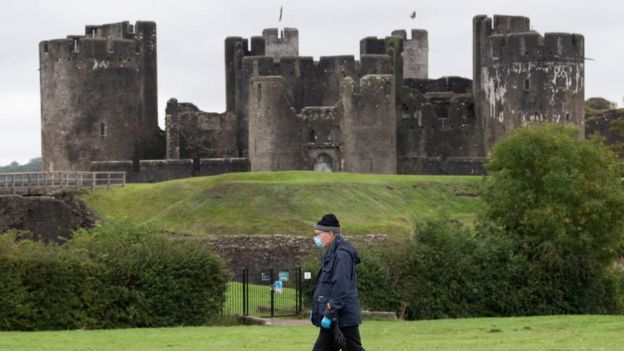 These are mainly young people, and its worth remembering that case numbers now aren't comparable to those in March. Before, tests were only done on people who had been admitted to hospital. Now, symptomatic people are being tested outside of hospitals and in the community, along with their contacts. This means that we're picking up infections and positive cases that we weren't previously testing for. Because of the lack of testing available in the spring, it is therefore unclear exactly how many cases there were when coronavirus was at its peak in the UK.
There were days when confirmed cases hit 6,000. But that was probably just the tip of the iceberg. It has since been estimated there were perhaps as many as 100,000 infections a day at the end of March ; The Zoe Covid Sympton study app estimated that there were over 2 million cases of covid-19 at the beginning of April.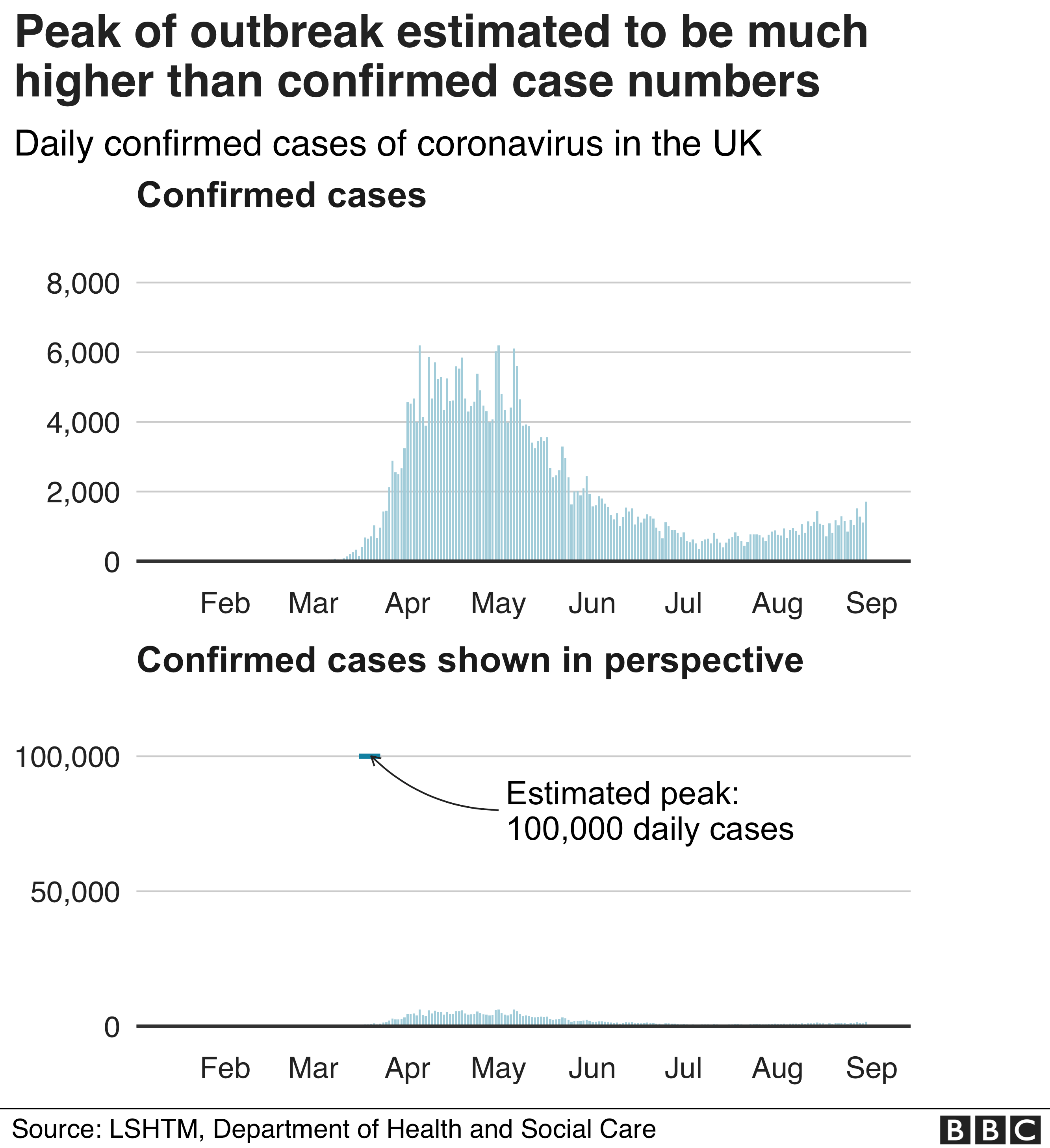 Click here for full BBC article and graphs
So, another way of looking at the data at the height of the pandemic in April and May is that it equated to only 5% or so of the total new infections at the time, and the number of new infections was between 100,000 – 120,000 per day. If this was the case, it therefore follows that the 3,000 or so new cases per day should be compared with 100k-120k per day rather than the 5k-6k of new cases recorded at the height of the pandemic, most of whom needed some form of medical treatment.
To some extent, this is validated by the numbers of young adults becoming infected at the moment. In March – May, the cohorts of people becoming infected were 70 – 80+ rather than younger adults, who in general were not being tested then. They are at very low risk of complications so this may not seem too concerning – after all, society has to function – but the fear remains that this could lead to the frail and vulnerable catching the virus.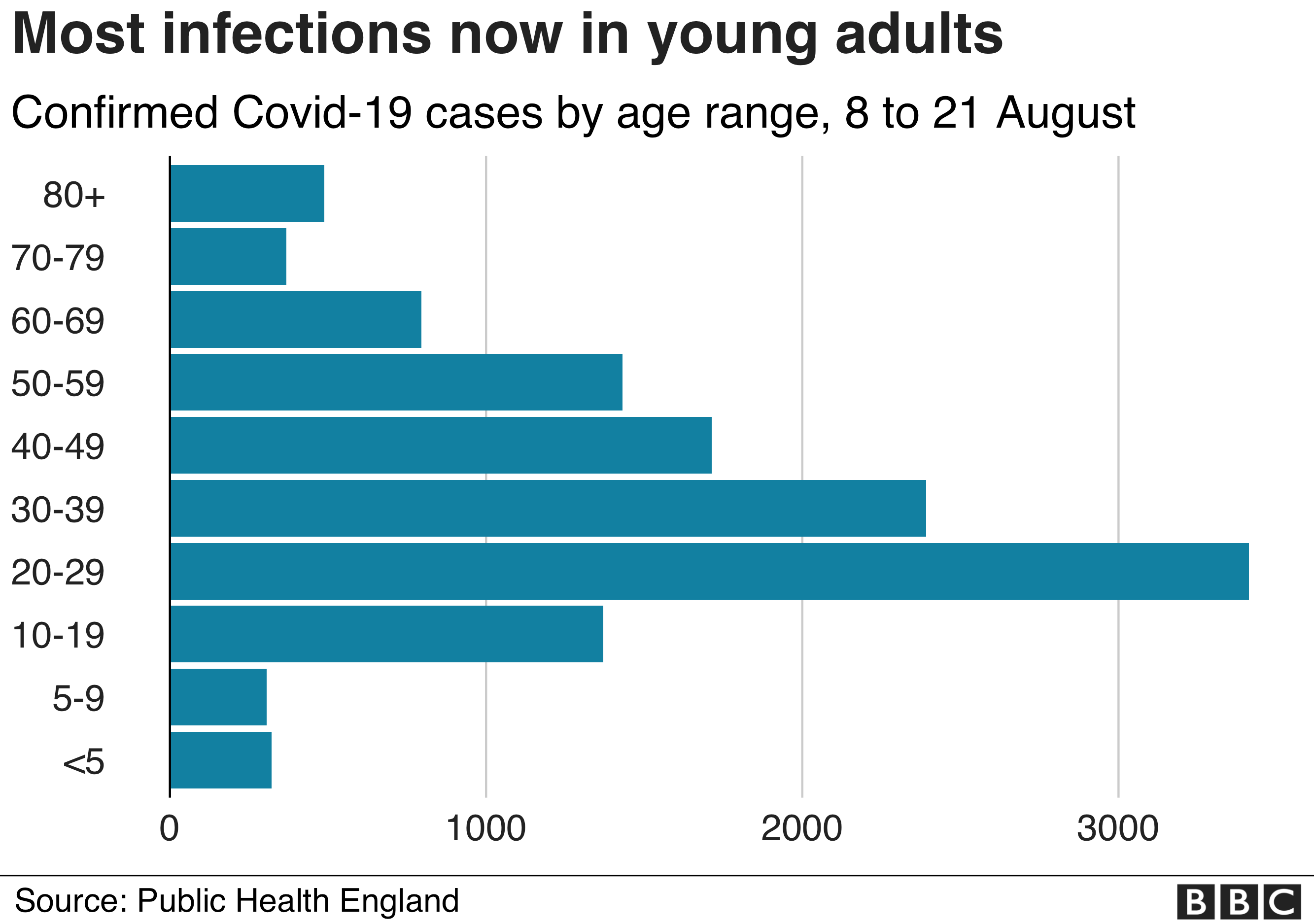 Yet a further measure of the current "surge" in new cases of infection is that there has not been an equivalent surge in deaths – there has been no rise in the death rate and intensive care units across the UK remain quiet.
Fewer people admitted to hospital
And while there is evidence of cases increasing, that has not translated into an increase in people being admitted to hospital.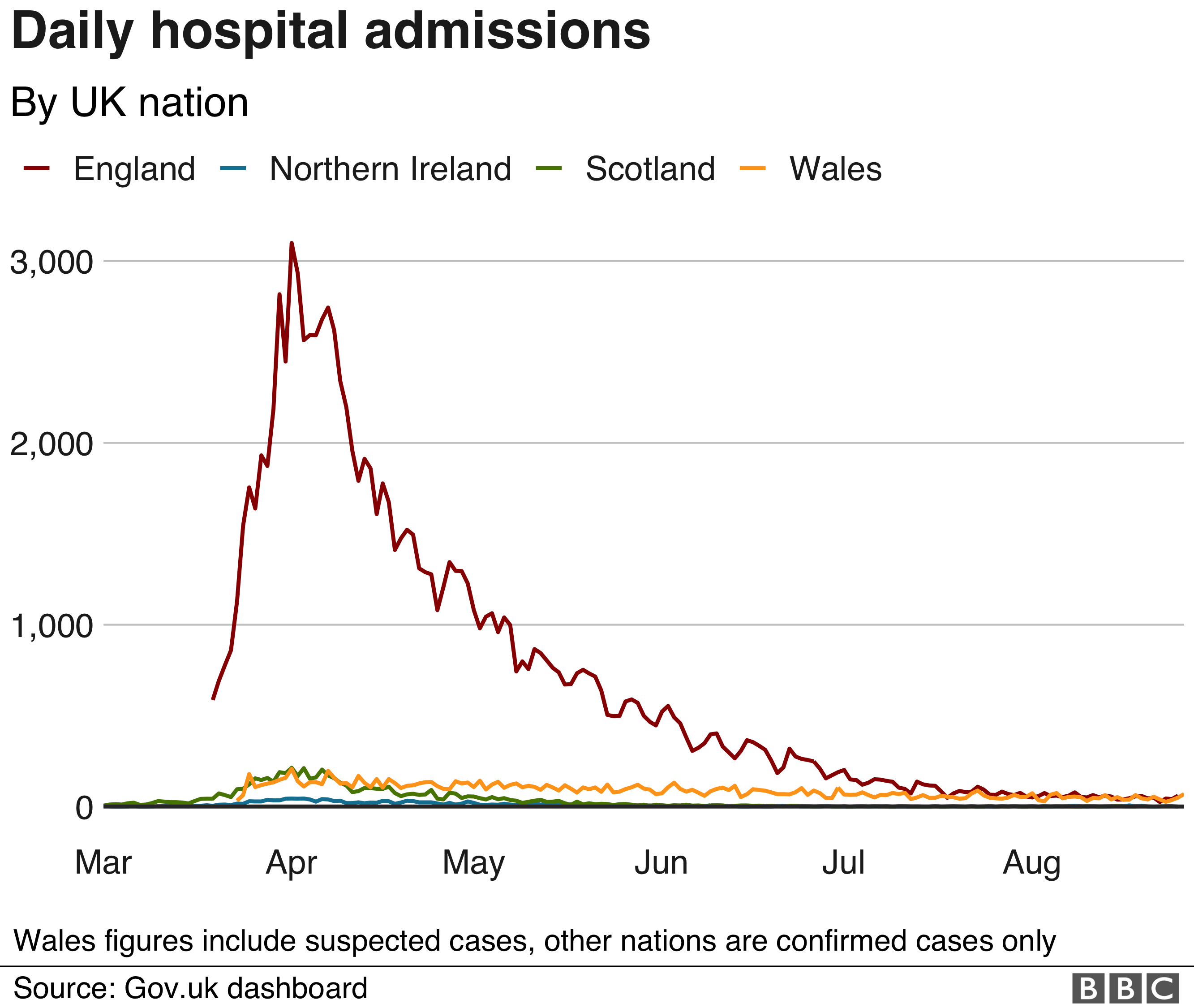 Deaths are also low – down to under 10 a day on average.
Are these new local lockdowns justified ? I dont think so, as evidenced above; however, having said that, the argument that young people may infect their parents and grand-parents is difficult to refute. The late News on the BBC and ITV this evening are trailing UK government proposals that social gatherings may be reduced from the current 30 down to 6, as of Monday 14th September.
The law change will ban larger groups meeting anywhere socially indoors or outdoors. But it will not apply to schools, workplaces or Covid-secure weddings, funerals and organised team sports. Several exemptions apply to the new rules with households and support bubbles bigger than six people unaffected.
It will be enforced through a £100 fine if people fail to comply, doubling on each offence up to a maximum of £3,200.