Throughout this blog, I have railed against the differing pandemic management policies by the governments four nations of the UK. Yesterday, these reached baffling new levels of decision-making by the four UK governments, which are based on the same central data and information.
The variety of rules across the four UK nations have drawn criticism from industry experts and holidaymakers alike. "People are totally confused by the different approaches and it's impossible to understand the government's own criteria any more on when to add or remove a country." He called for a change in strategy as the weekly announcements have caused "anxiety and financial pain" for consumers and travel firms.
People arriving in Wales from mainland Portugal (excluding Madeira and the Azores) , French Polynesia, Gibraltar and the six Greek islands (Crete, Mykonos, Zakynthos (or Zante), Lesvos, Paros and Antiparos) must now self-isolate for 14 days, with the new quarantine rules starting at 04:00 BST on Friday. The travel corridor from mainland Greece remains open………I think.
People arriving in Scotland from Portugal and French Polynesia will have to self-isolate from 04:00 BST on Saturday. Scotland had reintroduced self-isolation measures for arrivals from Greece earlier in the week.
The travel corridors for England and Northern Ireland for Portugal, Greece, French Polynesia and Gibraltar remain open. Confirming this decision today, UK Transport Secretary Grant Shapps said "We continue to keep the travel corridor list under constant review and won't hesitate to remove countries if needed."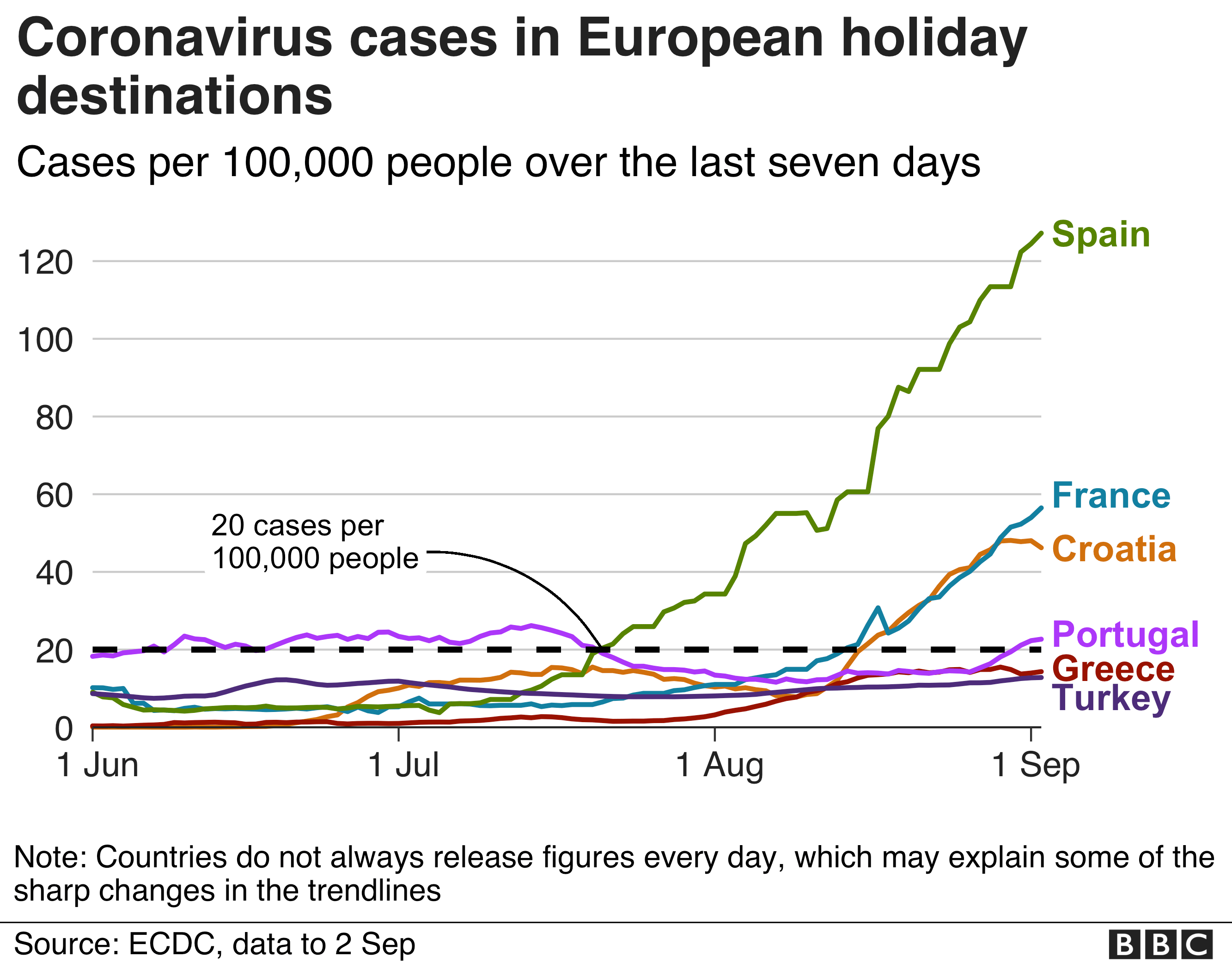 On a personal note, our travel history status for travel to Jersey remains green, which means that we are exempt from quarantine after our PCR test. We are scheduled to fly to Jersey later today.