The rising numbers of new cases in Europe, particularly in Spain (3-4,000 per day) and France (4-5,000 per day), which triggered the recent quarantines, have only resulted in a handful of deaths per day. New cases in the UK are approx. 1,000 per day with less than 10 deaths per day. Many commentators think these rises are a result of increased testing. This raises the following questions as to what is going on :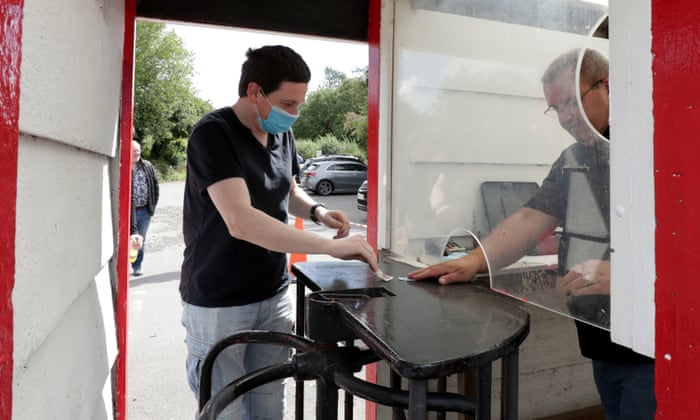 Are Covid-19 death rates decreasing?
Most statistics indicate that although cases of Covid-19 are rising in many parts of Europe and the United States, the number of deaths and cases of severe complications remain relatively low. For example, patients on ventilators have dropped from 3,000 at the epidemic's peak in Britain to 70. At the same time, the number of cases in the UK have begun to rise in many areas.
Why lies behind this trend?
Doctors are unsure exactly what is going on. Some suggest that medical interventions are more successful at treating those who suffer complications from the disease. For example, the drug dexamethasone was recently shown to improve survival rates among patients requiring ventilation. Others argue that different factors are involved. One suggestion is that Covid-19 is now becoming a disease of younger people who are less likely to die or suffer serious complications.
Does that indicate that the worst may be over?
No. Other researchers point to the situation in the US where there was a recent spike in cases among people in their 20s and 30s – but which was then followed by a spike in cases in older people who picked up the disease from younger people. As a result, there has been a jump in deaths. A similar pattern could occur in Europe and in the UK, possibly in a couple of weeks, some scientists warn.
Is the Covid-19 virus becoming less deadly?
This idea is supported by some scientists. They point to the fact that most viruses tend to lose their most lethal attributes because they gain nothing from killing off their hosts. This could be happening with the Covid-19 virus, they say. Other researchers disagree, saying such a process is unlikely to be happening this quickly. One alternative suggestion is that infectious doses of the Covid-19 virus, transmitted from one person to another, may be getting smaller thanks to social distancing. Lower doses would then be easier for our immune systems to tackle, so death rates would drop.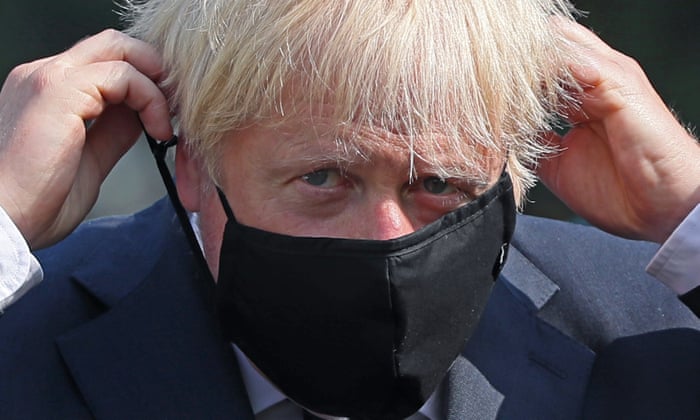 For many people, including the prime minister, August was a month to try to get away from Covid-19. But September will be when reality strikes, and leadership is needed more than ever. The end of the holidays and the return to "normal" will be anything but. Many hundreds of thousands of working people are expected to be made redundant as the furlough scheme winds down. Any job opportunities there are in a shrinking economy will be fought over by ever larger numbers as graduates join the competition for employment.
The chancellor was expected to deliver an autumn budget next month, preparing for potential tax rises and to begin to pay the huge bills already incurred from Covid-19. But such is the anxiety over a second wave that it may be delayed until next year, when the true cost of Covid is known. As winter approaches, the inadequate test-and-trace system will come under more pressure, exposing it as anything but the "world-beating" system ministers claim it to be.
According to the report, Preparing for a challenging winter 2020/21, a worst-case scenario would see an epidemic, starting in September, that would lead to 120,000 deaths over winter. This is not a prediction but a worst-case warning that assumed an R of 1.7.
To head off impending disaster, the report urged that "intense preparation" should begin in July and August. "These would include plans for a public information campaign, increasing the capacity of the test, trace and isolate programme; reorganising the health service to create Covid treatment centres and separate Covid-free hospitals; and setting up multiplex testing that would rapidly tell whether a patient with symptoms had a cold, or flu, or Covid," said Stephen Holgate, AMS president and another author of the report.
However, there is no evidence that any of the proposals outlined in the report have yet been adopted by the government. There is no sign of a public information campaign yet. "We also made it clear that it was crucial to keep case numbers as low as possible in summer to minimise later rises. That is not what we have got now, however."