Continuing from yesterdays post, here is the latest summary of local lockdowns, together with the current very low death rate. Yesterday's graphs show that lockdowns have little effect on overall death rates, but the number of lockdowns and "areas of concern" are continuing. Full data here.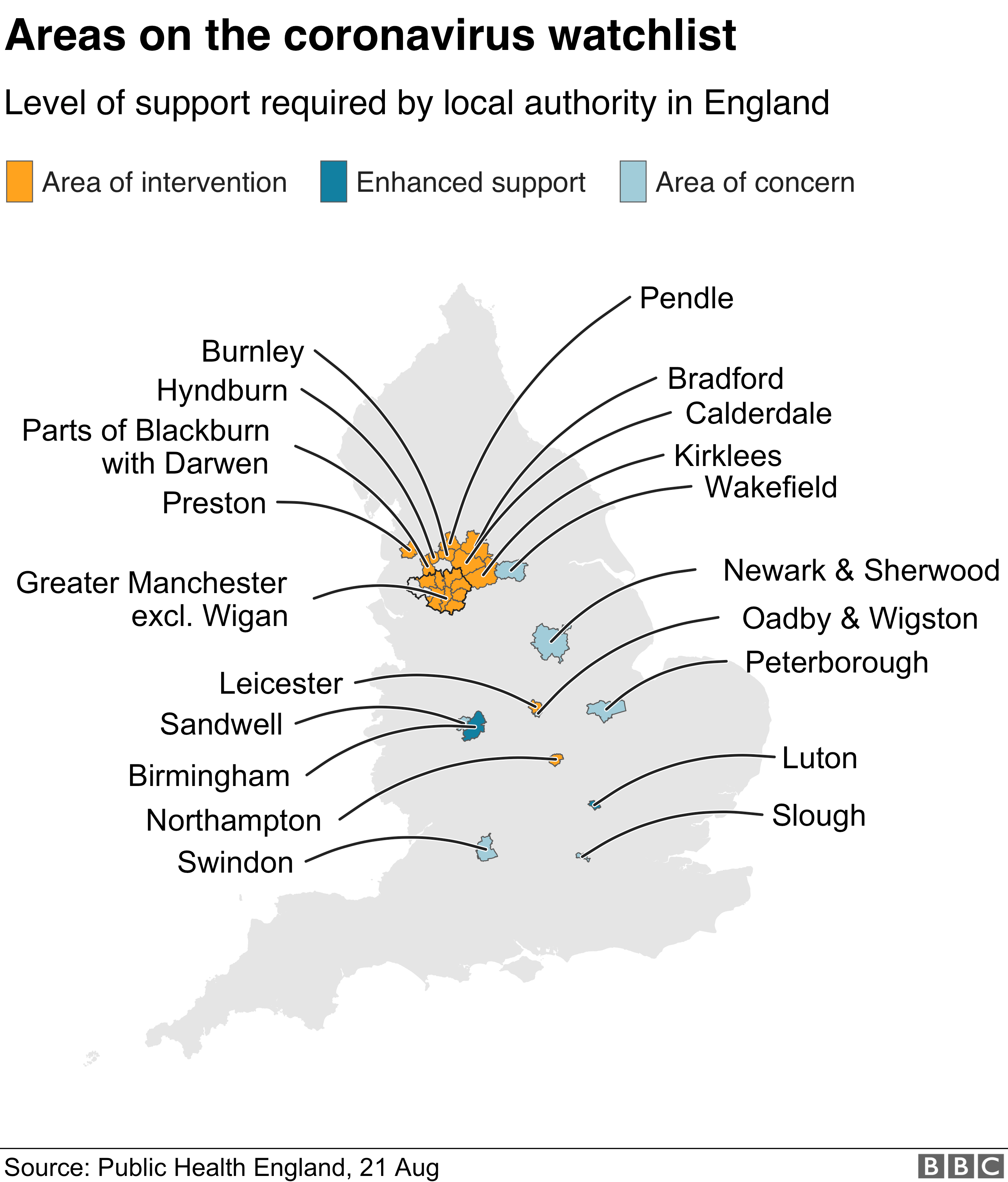 Decline in daily deaths continues
While the number of new confirmed cases of coronavirus has been rising again recently, government-announced deaths have continued to fall since a peak in mid-April.
On Friday, the government reported two further deaths in England. There were no new deaths announced in Scotland, Northern Ireland or Wales.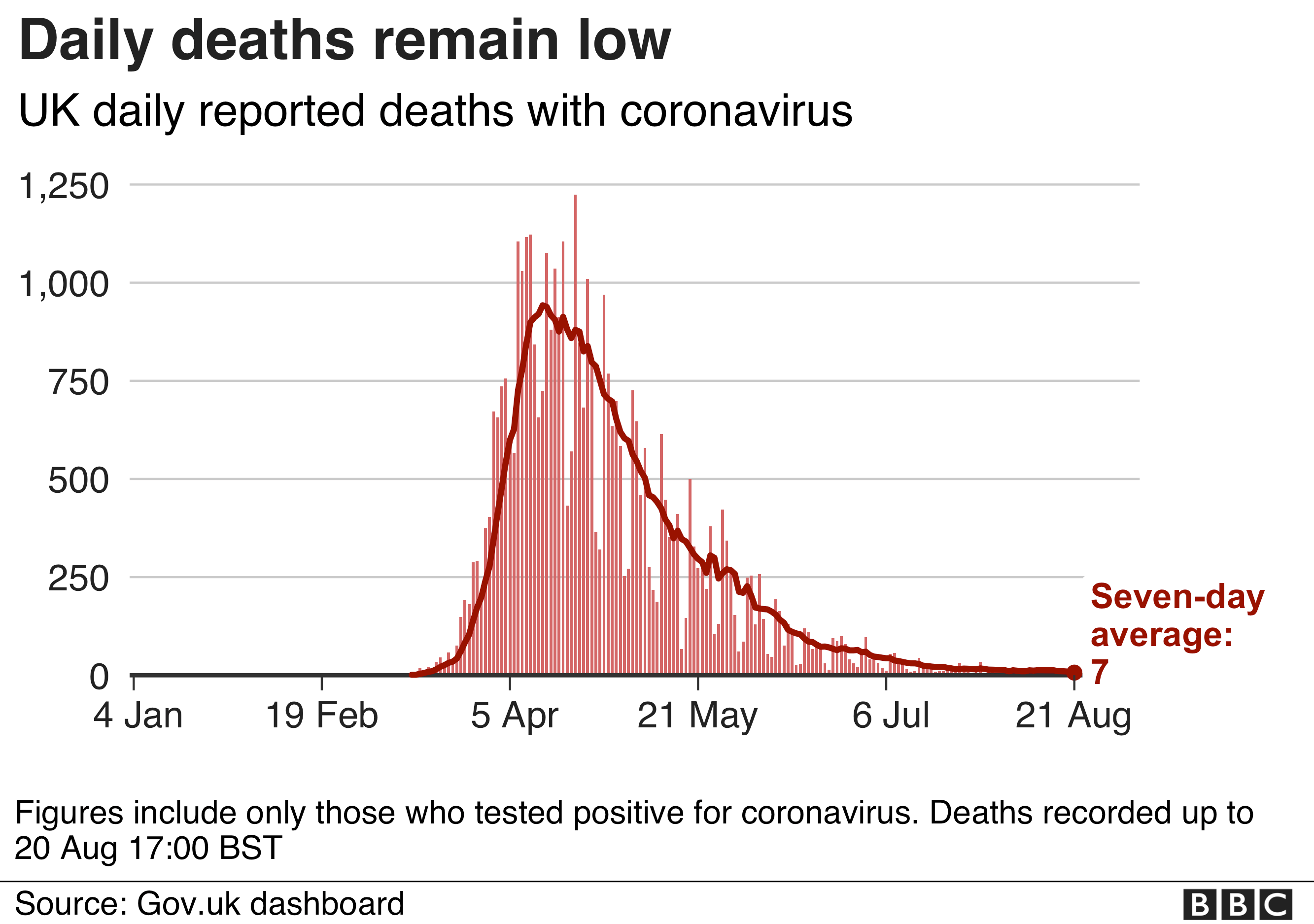 Yesterday, the head of the World Health Organization (WHO) says he hopes the coronavirus pandemic will be over in under two years. Speaking in Geneva on Friday, Tedros Adhanom Ghebreyesus said the Spanish flu of 1918 took two years to overcome. But he added that current advances in technology could enable the world to halt the virus "in a shorter time".
We therefore have a long way to go and micro-managing the virus at local level must be questioned.