Today, the Government announced that the Office for National Statistics' Infection Survey will test 150,000 people a fortnight in England by October, a significant increase from the current 28,000 now. It tests thousands of people in households representative of the population, whether or not they have coronavirus symptoms. This will pick up those people who are asymptomatic but are still able to pass on the virus. That means that accurate estimates can be provided for the true spread of the virus at a local level.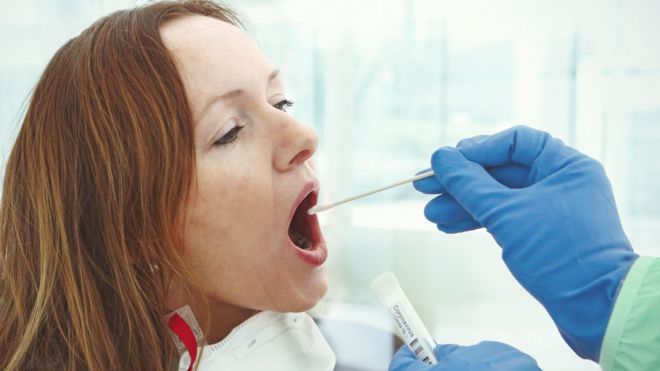 Speaking about the ONS survey expansion, Matt Hancock, Health Secretary said the monitoring programme was currently the "single most important tool" the government had for making policy decisions around coronavirus because it helped it understand how the disease was spreading.
This survey is separate from the mass testing programme of people with symptoms to diagnose cases. Click for full BBC article
Earlier this week, Tony Blair was advocating a more ambitious approach that the UK should commit to an objective of rolling out mass testing of the whole population before the end of 2020.
"With a safe vaccine still some way off, mass testing – meaning testing the majority of the population, using all possible means at our disposal – remains the only way to restore confidence and allow the UK to live safely alongside Covid-19. This means an evolution in the government's testing strategy, from one based on targeted testing to one that opens up testing to as many people as possible, as often as possible. It is the key to reviving our economy and getting the country back to work."
"We know there is a delicate balance to be struck between health and economic concerns. We also know that the two are inextricably linked: an economy in freefall causes immense physical and mental harm and the uncertainty of lockdowns will lead to deep and lasting economic damage. Having the confidence to return to work and for consumers to interact with businesses is now a must, but it can only be achieved by learning to live alongside the virus. Short of a safe vaccine, mass testing is the only way to realise this."
Delivery of a mass-testing strategy:
We propose a phased approach to rolling out mass testing, starting with sectors and organisations identified as strategically important and/or where it is relatively easy to administer a large volume of tests, regularly, at scale. These would include :
1 Social care
2 Emergency services
3 Transport workers
4 Education, including schools, colleges and universities
5 Large employers
6 SMEs with occupational-health teams
7 Professional sports
8 Travel, including at ports of entry
We would be building towards the regular, ongoing testing of every person in the country.
We define a mass-testing regime as one that includes regular, ongoing Covid-19 testing of all citizens. The purpose of such a regime is to identify asymptomatic cases and break the chains of infection. This testing would be conducted in a variety of settings: at home, at work, at transport hubs and at a diverse range of other testing sites. The testing regime would make use of rapid point-of-use tests – both antigen and antibody.
These results would eventually feed into a health passport that would provide evidence of an individual's Covid-19 status at any given time. Click for full proposal.
Given the Government's lamentable record in delivering the "Test and trace" system, it is hard to see how they could introduce a mass testing programme by the end of the year. In addition, a massive quarantine enforcement programme would presumably be required to ensure quarantine compliance of those testing positive.
Questions on whether such a mass testing programme would be cost effective have to be asked, and whether it would continue in parallel with a mass vaccination programme, creating a whole new sector of coronavirus management. Perhaps we should rely on the infection survey with a sample of 300,000 per month and see how that goes.