Yesterday evening, the government confirmed that France would be removed from the UK's travel corridor list following a surge in Covid-19 cases (2,669 yesterday. Arrivals to the UK from France will have to quarantine for 14 days on their return or face a fine, will come into effect at 4am on Saturday 15th August, leaving a window of little more than 30 hours for travellers to get home if they want to escape the measures.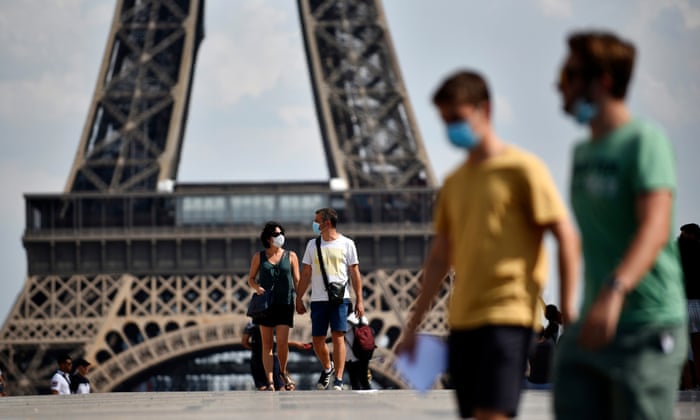 In addition, the Netherlands, and a number of smaller tourist destinations such as Monaco, Malta, the British overseas territory the Turks and Caicos Islands, and the island of Aruba, a Dutch constituent country in the Caribbean, were also added to the new quarantine restrictions.
Over half a million people are on holiday in France and the other countries, and today there is a scramble to book flights, ferries and eurostar with limited capacity and rocketing prices.
The decision is a blow to the French tourist industry, as holidaymakers from the UK who are already across the channel, or have trips booked in coming weeks. The UK's decision would lead to a reciprocal measure, the French junior minister for European affairs, Clément Beaune, suggested late on Thursday, adding that France regrets the move.
France is currently 20th on the worldometer list of infected countries, and whilst there has indeed been a small surge in cases, the death rate remains low (17 yesterday), so once again, the government's decision has to be questioned. The plans of hundreds of thousands of holidaymakers already in France have been plunged into chaos, together with similar numbers planning to holiday in France, particularly if the quarantine measures are reciprocated.