People self-isolating with Covid-19 in Wales should seek help if symptoms do not improve in seven days, under new advice from the Welsh Government. Wales' top doctor Frank Atherton is concerned some people with coronavirus may have attempted to cope alone for too long without contacting a doctor.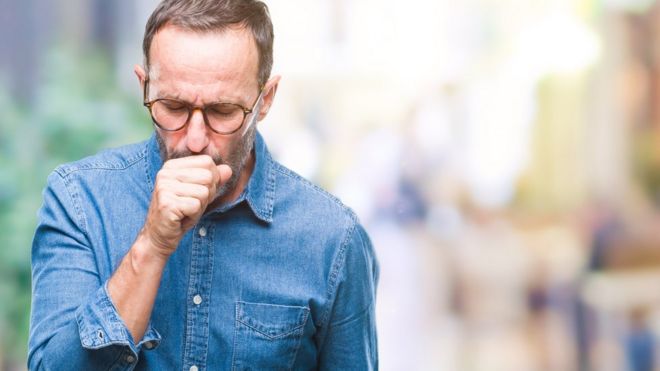 The change has happened because greater importance is now being put on blood oxygen levels, with evidence that many who become unwell do not become breathless. Under the new advice people with symptoms or confirmed Covid-19 will be told to ring 111 or their GP if:
symptoms do not improve after seven days, or
they experience vomiting
they experience breathlessness
they are fatigued and they can no longer perform their normal daily activities
In a letter to GPs, Chief Medical Officer Dr Atherton said there is "emerging evidence" that a large proportion of infected people are avoiding contact with primary care and the vast majority of admissions are likely to be emergencies. "I am concerned that the public message to isolate at home with mild symptoms may have encouraged people to attempt to cope alone for too long without contacting 111 or their GP." Click for full article.
This new advice links to a recent post about the policy of self -isolation for elderly and clinically vulnerable people who develop coronavirus symptoms. I suggested that early prophylactic treatment should start for high risk people, rather than letting them self-isolate at home until they become so ill that they have to be admitted to hospital as an emergency, by which time any treatment may be ineffective other than palliative care.
In a virtual Senedd meeting on Wednesday held during the Welsh Parliament's recess, Plaid Cymru leader Adam Price asked Mark Drakeford if "hundreds of lives could have been saved, potentially, if this had happened sooner".
Mr Rhun ap Iorwerth said the Welsh Government had been "frighteningly slow in reacting, leading to months of inaction between Plaid Cymru correspondence suggesting early intervention and the change in approach, and a further two month delay in informing the Senedd and the public". In response Mark Drakeford said Mr Price's suggestion that the speed of response led to deaths was "unhelpful speculation".