Aberdeen is the latest city to face emergency lockdown, which could be extended to other towns in Aberdeenshire.  All pubs and restaurants in the city had to close from 5pm on Wednesday, and people were banned from visiting other households indoors, and residents told to avoid non-essential journeys greater than five miles. Health officials in NHS Grampian named 32 pubs, restaurants and golf clubs visited by some of the 54 people infected in the outbreak. Click full article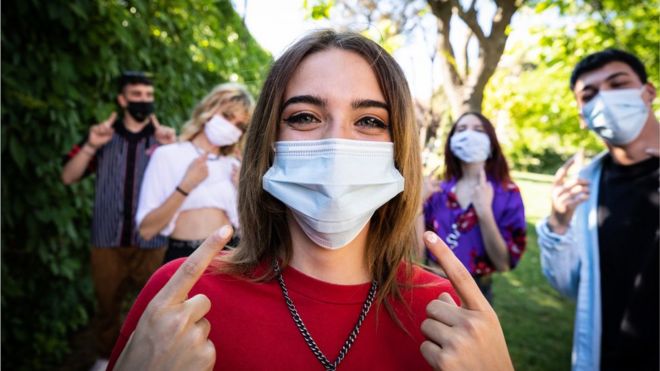 This follows Leicester, Greater Manchester, Oldham and numerous other towns where clusters of small outbreaks have occurred over the last 10 days or so. The problem, ministers and their advisers warn, is that infections are on the rise. It prompted a weekend of debate, with people urging pubs to close so schools could open. But is the situation really as bad as it seems?
The number of tests being carried out is increasing significantly in these areas, where infection rates are highest are being targeted. If you test more, you are likely to find more cases, and if you look at the percentage of tests that are positive, the rise is marginal once you iron out the daily fluctuations.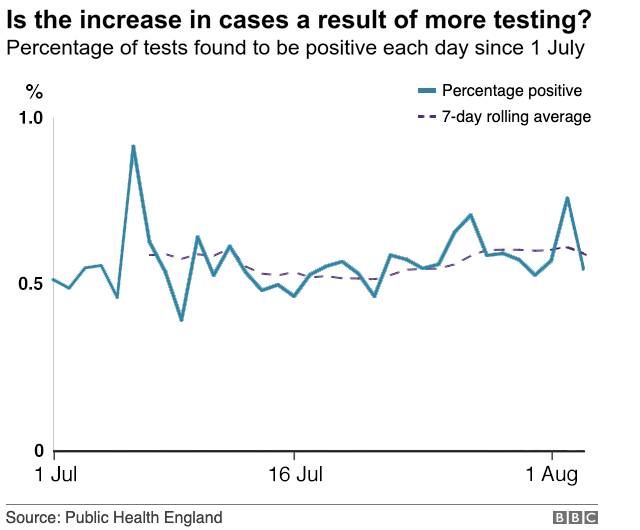 This is a point made by Prof Carl Heneghan, who heads the centre for evidence-based medicine at Oxford University. He says it is essential to adjust for tests being done and is concerned about what he calls "poor interpretation" of data. His detailed analysis of pillar 1 (tests in Hospital) and pillar 2 (tests in the community) during July together with supporting graphs can be found in the full Oxford University CEBM article.
Leicester and Oldham have seen significant increases in testing in a short time. Leicester, for example in the first two weeks of July did more tests than anywhere else in England: 15,122 tests completed in the two weeks up to 13th July. The potential for false-positives (those people without the disease who test positive) to drive the increase in community (Pillar 2) cases is substantial, particularly because the accuracy of the test and the detection of viable viruses within a community setting is unclear.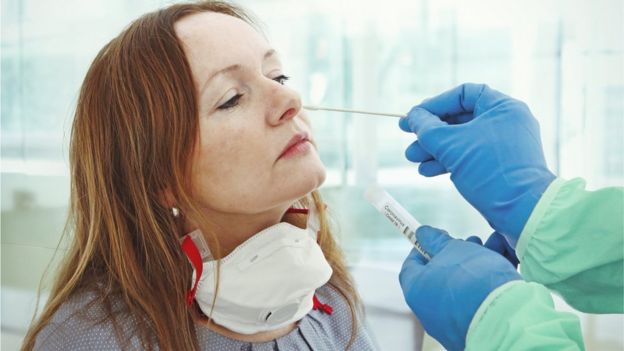 Standardising cases per tests done, and aligning the counts in different datasets to provide the same numbers allows a better understanding of whether cases are going up or down.
The key issue is that inaccuracies in the data and poor interpretation can and probably has led to errors in decisions by Ministers about imposing restrictions, particularly if these decisions are made in haste, and the interpretation does not account for fluctuations in the rates of testing.
So there we have it. Local lockdown decisions made in haste give the impression that covid-19 infections are raging out of control, and that Government ministers and local authorities are taking strong and decisive action. The situation on the ground is that the additional cases are probably mild and asymptomatic, and not progressing to serious infections and hospitalisations. Blackburn currently has the highest level of infection by some way, but even there, fewer than one in 1,000 people (0.01% of the population) has contracted the virus over the past week. Click for full BBC article