Unsurprisingly, the UK 14 day quarantine period for people returning from Spain, announced at 4 hours notice on Saturday evening, has been headline news for the last 48 hours. The measures threw summer holiday plans into disarray for well over 2 million British tourists, and will raise fears among those travelling to other European countries that they could face a similar turnaround at a moment's notice. There are estimated to be 600,000 tourists in Spain at the moment and about 1.8 million tourists booked to fly to Spain in August.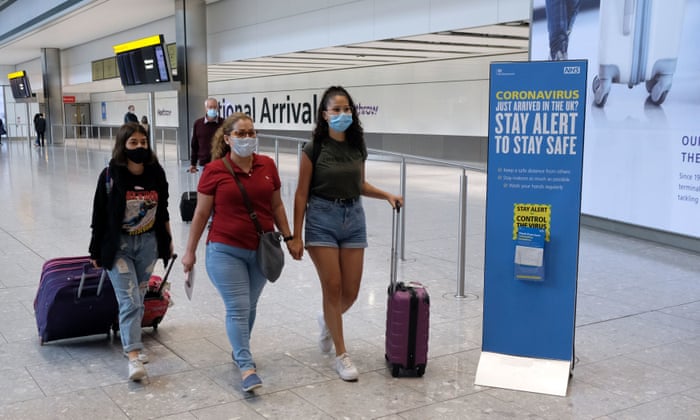 The snap decision to change advice for holiday-makers has been criticised by Labour, who said the short notice would give tourists "a sense of panic and loss of control". The party has called for the government to aid employees who must now tell their employers that they need to isolate, warning people could face financial hardship.
Rather than being a snap decision, this appears to be another example of government dithering in taking a key decision. It was widely being reported in the media on Thursday 23rd July with headlines such as "British holidays in doubt as air bridges face 'being pulled at last minute' with Spain cases surging" in Birminghamlive. Even the Transport Minister Grant Schapps flew out to Spain on the Saturday morning prior to the announcement being made that evening, a decision which Schapps was involved in taking. He will now return to UK early next week to quarantine and work from home for a fortnight.
Spanish authorities have insisted the country remains a safe destination for tourists after the de-facto travel ban took many in Spain and the UK by surprise. The Foreign and Commonwealth Office advised against all non-essential travel to mainland Spain from Saturday, which will have major travel insurance implications for people forced to scrap their plans. The Canary Islands and Balearic islands were initially excluded from the Foreign Office advisory, meaning that holiday flights to these Spanish islands continued on Sunday and Monday, although they would have to quarantine on their return. This anomoly ended this evening when the Foreign Office issued a further travel advisory against all non-essential travel to the islands.
Basically another government shambles. A more nuanced approach is required, with the development of Regional airbridges eg the canary and balearic islands of Spain to UK without quarantine restrictions.