Yesterday, the National flu vaccination programme was announced for England, in which up to 30 million people could receive the jab. The Government is aiming to double its winter flu vaccination programme, with free jabs for those aged 50 and over and 11-year-olds. This is on top of at-risk groups such as people over 65, people with asthma, heart disease and diabetes, and anyone living with somebody on the Covid-19 shielded list.
This is another area where the four Nations of the UK decide on policy, and Wales also announced their flu vaccination programme yesterday. In essence it is the same, and Health Minister Vaughan Gething said: "This winter more than ever we need to protect the most vulnerable in our community and continue to protect our NHS. "By extending the flu vaccine to more people than ever before, we can help prevent people becoming ill and reduce pressure on the NHS this winter.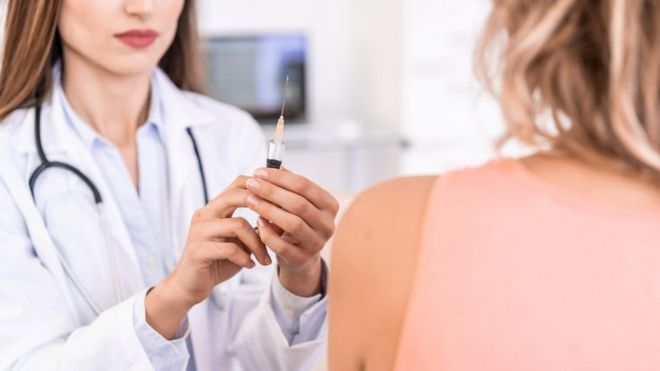 Interestingly, the Welsh government alluded to a phased programme, with priority given to those previously eligible. Chief Medical Officer for Wales Frank Atherton said: "Those already eligible, which include some of the most vulnerable in our community will receive the vaccination first and via a phased approach our programme will be rolled out further to the over 50s and households of those shielding."
Hinting at underlying tensions between the four Nations, Mr Gething had previously said he could not make any guarantees as he had not been told of the UK government's plans. He said it was "disappointing" an agreement on broadening the flu programme had not been reached between the four home nations. "When it comes to supply of the flu vaccine, there's a UK-wide system," Mr Gething told BBC Radio Wales. "The UK government procures flu vaccine for all four UK nations, so there should be enough flu vaccine available in Wales to match the way that other UK countries undertake that." Click for full article.
The logistics of administering this doubling of the vaccination programme are enormous and there has been talk of Vets and the Army being drafted in to help. Click for details
In the unlikely event of vaccine for Covid-19 becoming available in late 2020, the added logistical problems of administering this programme would be enormous.