I have not posted on South Africa for awhile, and I cant find previous archived posts. Back then, the country was under a tough lockdown and the numbers of reported cases and deaths remained low. It appeared that South Africa had good management systems and a simple but effective contact tracing system as a legacy of fighting the Aids crisis.
Fast forward to today, and South Africa has overtaken Spain and the UK in reporting new cases of coronavirus (311,000 as of today), currently standing 8th in the World, and will soon be in the Top 5 countries in the next week or so. Deaths remain thankfully low @ just under 4,500 as of today, approximately 10% of UK hospital deaths. This assumes the reporting is correct.
An exclusive, weeks-long BBC investigation inside filthy hospitals in South Africa has exposed an extraordinary array of systemic failures showing how exhausted doctors and nurses are overwhelmed with Covid-19 patients and a health service near collapse. As doctors, unions and management fight over scarce resources, one senior doctor described the situation as "an epic failure of a deeply corrupt system", while another spoke of "institutional burn-out… a sense of chronic exploitation, the department of health essentially bankrupt, and a system on its knees with no strategic management".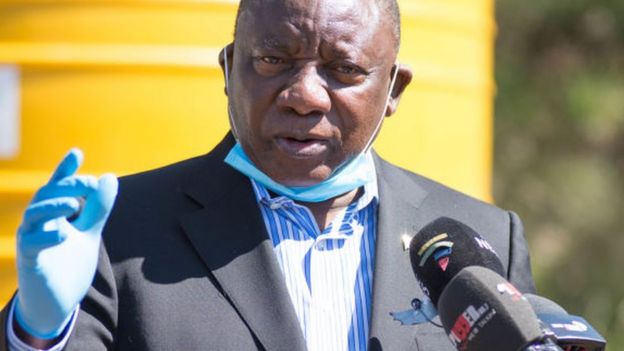 "There's a huge amount of fear, and of mental and emotional fatigue. We were working with a skeleton staff even before Covid-19 and now we're down another 30%," said Dr John Black. "Services are starting to crumble under the strain. Covid has opened up all the chronic cracks in the system. It's creating a lot of conflict," he said, confirming reports that patients had been "fighting for oxygen" supplies in a ward at Livingstone Hospital in Port Elizabeth.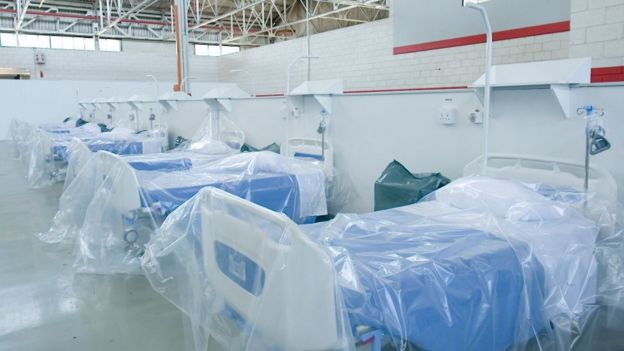 Just like the UK Nightingale field hospital programme, the provincial government has cited the rapid construction of a giant new coronavirus field clinic in Port Elizabeth by the German car manufacturer, Volkswagen, as a sign of effective public-private partnership. Doctors at Livingstone hospital expressed some scepticism. "They've got 1,200 beds, but only 200 are oxygenated, and there are currently only enough staff for 30 beds," said one doctor, complaining that new staff were now being poached from Livingstone and other hospitals and that the VW facility had been opened before it was ready.
The speed with which VW built the facility has, in the eyes of many, simply underlined the provincial government's own failings. Two people with knowledge of the situation confirmed that the provincial health department was generally seen as so inept and dysfunctional that private donors, businesses and charitable funds anxious to help in the fight against Covid-19 were refusing to deal directly with it. Click here for full BBC report and other SA links
Last week, it was widely reported in numerous news and media outlets that between 1.0-1.5 million graves were being dug in readiness for a massive surge in covid-19 deaths. The rumour started with an 8 July press briefing by Dr Bandile Masuku, a member of the Gauteng province's executive council of health, after he visited a gravesite in the Tshwane municipality. This is fake news according to many sources including Africa Check.