Boris Johnson was first seen in public wearing a face mask on July 10th and after days of dithering and confusing messages from Ministers over the weekend, it was unofficially announced early on Monday morning. As late as Sunday on the Andrew Marr show, Michael Gove said that he did not think face coverings should be cumpulsory in shops in England, and that peoples "common sense" should be respected.
All this took place against a background of months – if not years – of research into the spread of coronavirus in other countries, that indicated masks were an effective way of reducing the risk of infection in public places. Though apparently not in the UK. So it was almost an inevitability that come Tuesday, the government would be forced into yet another embarrassing U-turn, which was formally announced by the Health Secretary in the Commons yesterday…..that face coverings in shops was a good idea after all.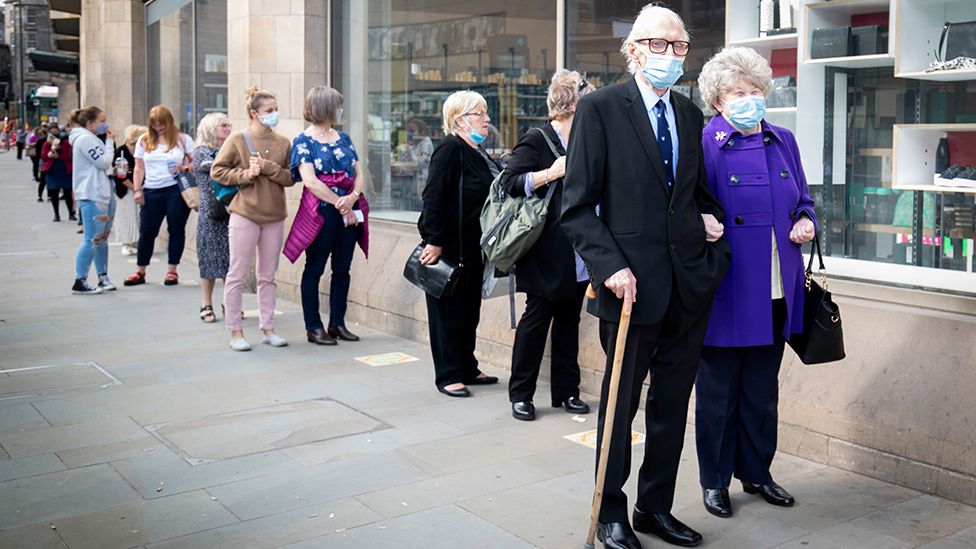 Though not such a good idea that they would be introduced immediately. Far better to wait another 10 days for that as the government had top level intelligence that the coronavirus had declared an amnesty and wouldn't be infecting anyone before 24 July. Which will come as a huge relief to shop workers who have a mortality risk 60-75% higher than the rest of the general population. After 24 July, there would be a £100 fine for refuseniks: before then just a possible death penalty. Click for full article
Staff in shops will NOT be required by law to wear face masks, and will rely on existing measures their employers have put in place, such as visors, gloves and plastic screens. Children under the age of 11 are exempt from wearing face coverings in shops.
As posted earlier this week, face coverings are not mandatory in Wales on public transport until July 27th and would NOT be required in shops !! Another U turn on this will be inevitiable, and we have ordered our three-layer masks (WHO standard specified by Welsh Government for face coverings on public transport). Interestingly, there is no three layer standard in England and Scotland – anything will do.