The World Health Organisation (WHO) has acknowledged new evidence that coronavirus spreads more widely in the air than it had previously suggested. The possibility of airborne transmission in public settings – especially in very specific conditions, crowded, closed, poorly ventilated settings cannot be ruled out.The WHO has previously said the virus that causes the Covid-19 respiratory disease spreads primarily through small droplets expelled from the nose and mouth of an infected person that quickly sink to the ground.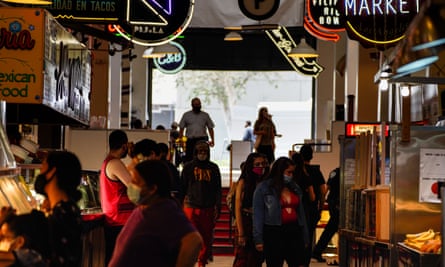 But in an open letter to the Geneva-based agency, published on Monday in the Clinical Infectious Diseases journal, 239 scientists in 32 countries outlined evidence that they say shows floating virus particles can infect people who breathe them in. Because those smaller exhaled particles can linger in the air, the scientists in the group had been urging WHO to update its guidance. I have been unable to find the transcript of the letter.
Historically, there has been a fierce opposition in the medical profession to the notion of aerosol transmission, and a key concern has been a fear of panic among the public and healthcare workers.
If airborne transmission were shown to be a major factor, this would cause a major rethink in social distancing and mitigation measures inside. Some experts have suggested it could be helpful to wear masks indoors, even in settings where social distancing is being enforced; that tighter regulations may be needed for ventilation and air conditioning to minimise recirculating air; and that it may even be appropriate to install UV lights in some buildings to guard against potentially infectious particles.