As I posted yesterday or the day before, there was no legislation to enforce the local Leicester lockdown belatedly announced on Monday. Clearly, the Government should have had plans and legislation in place for such an obvious eventuality. This was rectified today and it will be interesting to see how residents react, and how pubs and restaurants in greater Leicester and beyond will cope with additional demand this weekend.
Legislation ensuring Leicester's local lockdown can be enforced by law has been rushed through Parliament. The new regulations come into force on Saturday, as the rest of the country begins to see an easing of lockdown. People or businesses that repeatedly flout the new law could receive fines of up to £3,200. This will serve as the main legislation for policing future local lockdowns which are inevitiable.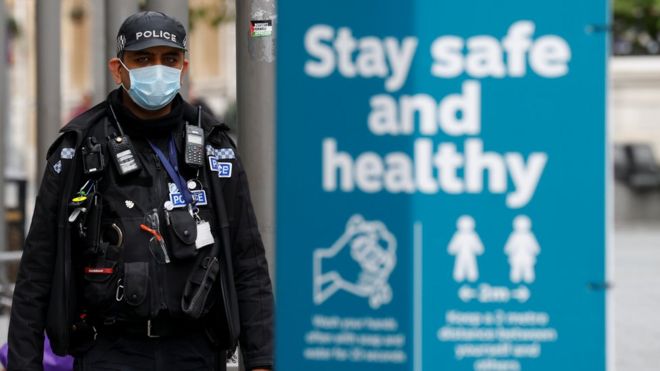 A ban on social gatherings, overnight stays, and the reopening of hotels, pubs and restaurants are all included in the new legislation. Police have said they are bracing themselves for a busy weekend as pubs stay closed in Leicester but reopen across the country, with more officers would be on duty than during a typical New Year's Eve.
Officers would be policing the stricter lockdown measures as well as overseeing the relaxation of rules outside of the restricted zone. Hospital bosses in the city also said they were preparing for "typical behaviours of New Year's Eve". Click full article