After our South American cruise, we flew to Spain on 10th March and a State of Emergency was announced on 14th March with strict lockdown measures. After several attempts, we booked a return flight to Cardiff on 20th March returning to Wales earlier than we had planned, and quarantined ourselves for two weeks.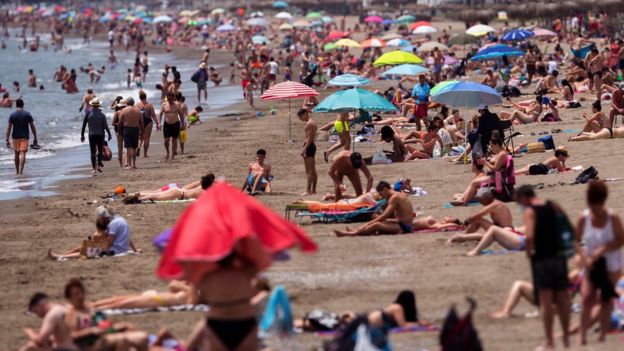 From today, we could return to Spain if we wanted to, although the practicalities would be difficult with limited flights. Spain's foreign affairs minister announced that British citizens will be allowed to enter the country freely, without the need to self-isolate. She said the decision had been made "out of respect" for the 400,000 Britons who have second homes in Spain. The Foreign Office travel advisory summary appears below, although the Foreign Office is still warning against all but essential international travel:
The State of Emergency ("Estado de Alarma") declared on 14 March, ends on June 21. From this date, Spain's borders are open to European Union and Schengen-area countries (with the exception of Portugal where the restrictions will continue to apply until 1 July), and travellers from the UK. Arrivals from the United Kingdom are not required to self-isolate on arrival but will be subject to a series of three health checks. From 21 June travel between regions is permitted. Face masks are obligatory in public spaces. Social distancing measures and other safety precautions must be observed at all times. For full information, see Staying during coronavirus and Entry requirements.
However, current rules state that anyone returning to – or entering – the UK still has to self-isolate for 14 days. The UK's quarantine restrictions will be reviewed on 29 June. Click full BBC article