From Hancock being forced to bin the test and trace app to Raab's BLM gaffe, who can rival the cabinet for incompetence?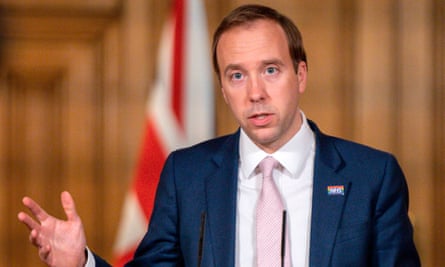 For months now the government has been prefacing all its coronavirus briefings as world-beating when the only thing in which we appeared to be global leaders was our mortality rates. But now I'm beginning to think Boris Johnson and his cabinet may have been on to something after all. Because it's beginning to look more and more as if we are genuine world beaters: if only in total incompetence.
Check out the evidence. In Johnson we have a prime minister who lumbers from one screw-up to the next, blinded to his own failures by a narcissism that borders on the sociopathic. Today, he was meeting President Macron to celebrate the 80th anniversary of De Gaulle's speech to the French resistance: let's hope he didn't give Macron a copy of his book on why Churchill was exactly like Boris, in which he basically wrote off De Gaulle as completely useless.
Then we have Dominic Raab. A foreign secretary who knows so little about foreign affairs and Black Lives Matters that he thought taking the knee was something out of Game of Thrones. At this rate it would come as no surprise to find that Gavin Williamson had been labouring under the impression that the free school meals campaign had been inspired by Grange Hill. What did we do to deserve politicians quite so dim as this?
Today, it was sod's law that Matt Hancock was sent out to take the Downing Street press conference on the day both the latest fairly rubbish human test and trace figures were published and the "world-beating" app that had been promised for 1 June was finally consigned to the dustbin.
Please read full Guardian political sketch from John Crace,,,,,,,,,,inc the classic quote "the cherry on Dido's cake"