A cheap steroid that has been around for 60 years has become the first life-saving treatment in the Covid-19 pandemic, described by scientists as "a major breakthrough" and raising hopes for the survival of thousands of the most seriously ill.
Dexamethasone is available from any hospital pharmacy, and easily obtainable anywhere in the world. Investigators said the drug was responsible for the survival of one in eight of the sickest patients – those who were on ventilators – in the Recovery trial, the biggest randomised, controlled trial of coronavirus treatments in the world.
The government announced immediate approval for the use of the drug in Covid-19 patients, and the standard treatment for Covid-19 will now include dexamethasone. Boris Johnson hailed the successful trial at Tuesday's Downing Street press conference. "Today, there is genuine cause to celebrate a remarkable British scientific achievement, and the benefits it will bring, not just in this country but around the world," the prime minister said. Click for full article
This discovery reminded me of an a recent article in the Sunday Times by Rod Liddle about smokers having a reduced risk of contracting covid-19. This seems counter-intuitive for a disease that causes severe lung damage in patients who need to be on a ventilator.
Reports from China indicated that less than 2% of coronavirus patients were smokers in a country where nearly 30% of the population smokes. Then a study of 500 patients in a Paris hospital showed that only 8% of covid-19 patients smoked compared with 25% of the population. They concluded that those who smoke daily are much less likely to develop severe symptoms compared with the general population. The findings were so significant (400%-500% ) that doctors in France have been treating patients with nicotine patches.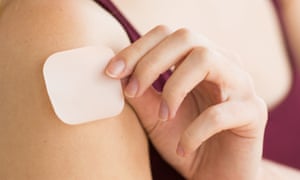 Researchers in Israel analysed data from 3 million people, including 115,000 swabbed for the virus. They discovered a 'genuine' protective effect of smoking. Ten per cent of patients who tested positive for Covid-19 were smokers, compared to 19 per cent in the general population, according to the study. Experts believe nicotine, the chemical that makes tobacco addictive, competes with the virus to binds with cells in the body, therefore blocking it from entering. Scientists claim nicotine offers a legitimate avenue for both preventing and treating Covid-19, as the global race to find a cure to halt the pandemic continues. Click for source . Formal trials have yet to commence.