The travel quarantine came into effect yesterday (June 8th) a few days after the UK death toll from coronavirus passed the 40,000 milestone. The number is of course much higher.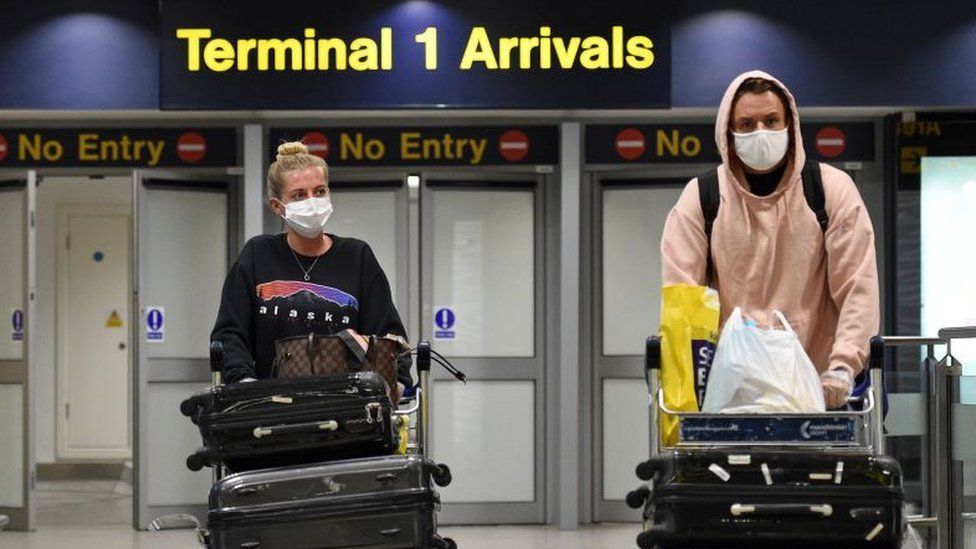 As reported last week, this measure is about three months late and is likely to be ineffective. One passenger arriving yesterday had no idea that he was supposed to self isolate for 14 days, and was planning to get to his destination by public transport. Michael O'Leary, CEO of Ryanair has openly mocked the quarantine rules at every opportunity, describing the anomalies and difficulty in enforcing the measure.
When asked how many people had been asked to quarantine yesterday, a Government minister had no idea, and it is not clear if there is a mechanism for counting the number of arrivals coming into the country. It should be a simple matter to add up the passenger manifests of all aircraft , ferrys and eurotunnel trains entering the UK each day, and excluding the exemptions (fruit-pickers, lorry drivers and medical professionals.
The rules state that people can only leave a property in which they are quarantined if they need urgent medical treatment, support from social services, food or medicine, which they cannot get delivered, or get someone else to bring to them. They can leave in an emergency, such a fire or to attend a funeral of a close relative. If people break quarantine for any reason other than one of the exemptions they will face fines of up to £1,000.