The 40.000 deaths from coronavirus milestone was passed last week. Latest figures published today indicate there have been almost 290,000 confirmed cases of coronavirus in the UK and almost 41,000 people have lost their lives, government figures show. However, these numbers only include people who have been tested, and the total number of deaths relating to coronavirus is likely to be higher.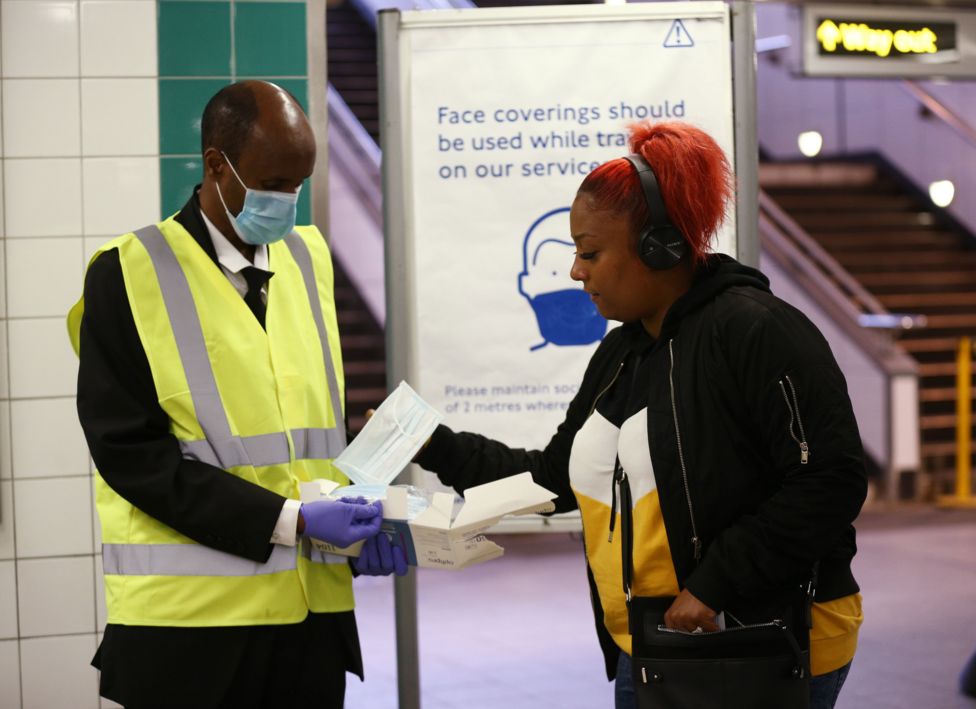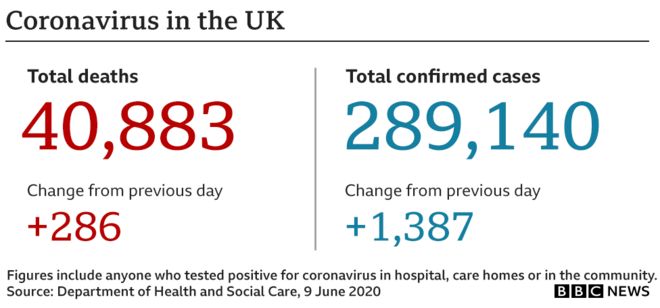 The latest data from the Office for National Statistics (ONS), which counts death certificates mentioning the virus, suggests deaths had reached more than 50,000 by 29 May.
When looking at deaths over and above the expected number by this time of year, the toll rises to more than 63,700 by the same date.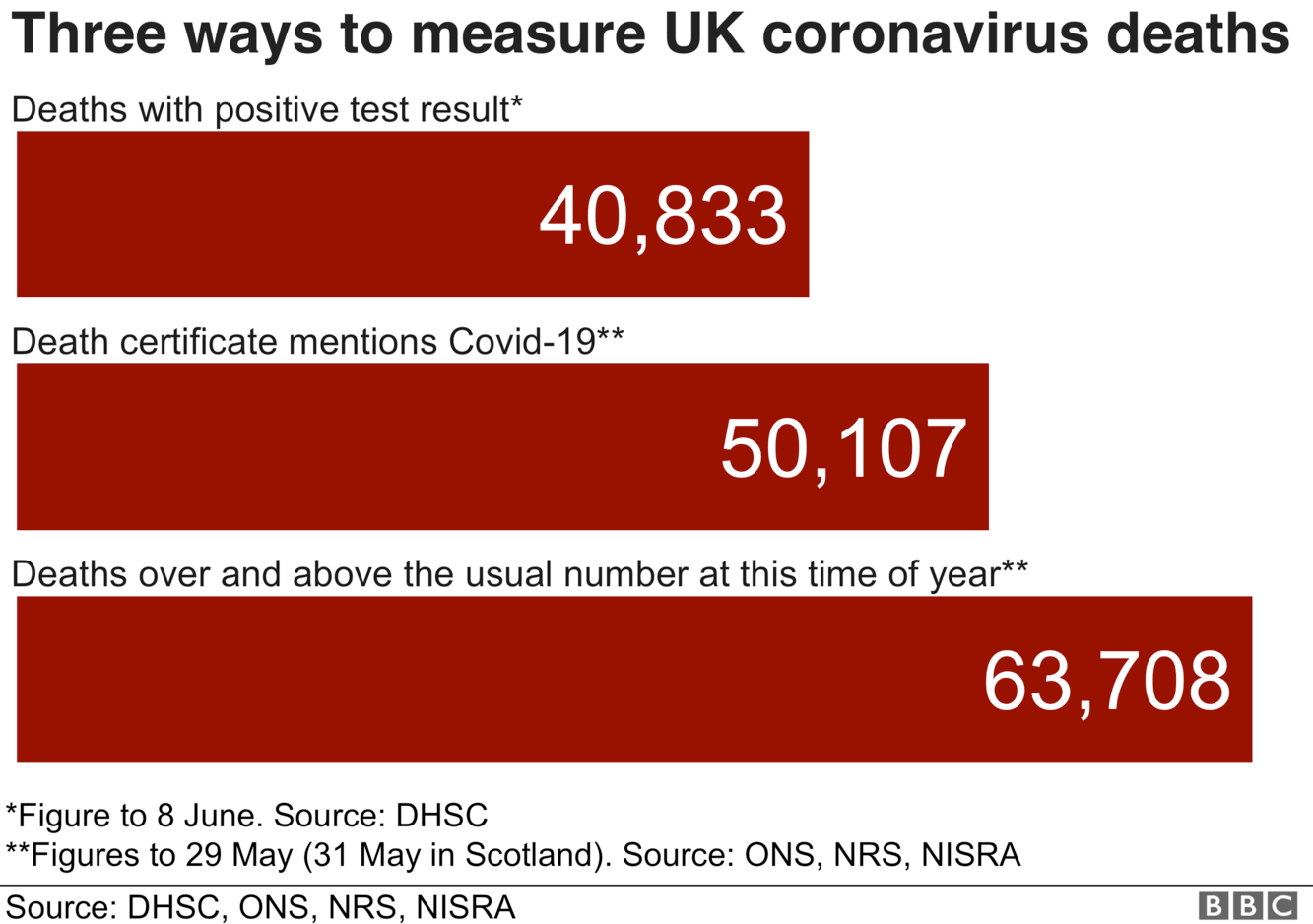 Some of these deaths are likely to include people with undiagnosed coronavirus or those who died as an indirect result of the pandemic.
Coronavirus accounted for about 18% of all deaths in the UK in the week to 29 May, according to death registration data – a drop from 21% the previous week.
In the week to 17 April, when deaths from the virus reached their peak, this figure was just under 40%.
Approaching Herd Immunity
Swiss Policy Research If the article below is correct, we are fast approaching herd immunity in the UK. Based on a Covid-18 lethality rate of 0.1% (1 in 1,000) , if this is applied to the headline statistics above, the number of people now "immune" to coronavirus equates to 40.8 million (60%) – 50.1 million (74%).
At the end of May, Swiss immunologists led by Professor Onur Boyman published what is probably the most important study on Covid19 lethality to date. This preprint study comes to the conclusion that the usual antibody tests that measure antibodies in the blood (IgG and IgM) can recognize at most one fifth of all Covid19 infections.
The reason for this is that in most people the new coronavirus is already neutralized by antibodies on the mucous membrane (IgA) or by cellular immunity (T cells) and no or only mild symptoms develop.
This means that Covid-19 is probably much more common than previously thought and the lethality per infection is up to five times lower than previously assumed. The real lethality could thus be well below 0.1% and hence in the area of seasonal influenza.
In fact, several studies have now shown that up to 60% of all people already have a certain cellular immunity to Covid-19, which was acquired through contact with previous coronaviruses (common cold viruses). Children in particular often come into contact with such corona viruses, which could help explain their insensitivity to Covid19.
The new Swiss study may also explain why antibody studies even in hot spots like New York or Madrid found infection rates of at most about 20%, as this would correspond to an actual rate of nearly 100%. In many regions, the actual prevalence might already be well over 50% and thus in the area of ​​herd immunity.
Should the Swiss study be confirmed, the assessment of Oxford epidemiologist Prof. Sunetra Gupta would apply, who predicted early on that Covid-19 is very widespread and its lethality below 0.1%.
Despite the comparatively low lethality of Covid-19 (deaths per infection), the mortality (deaths per population) can still be increased regionally and in the short term if the virus spreads rapidly and reaches high risk groups, especially patients in nursing homes, as it indeed happened in several hotspots (see below).
Due to the rather low lethality, Covid-19 falls into level 2 of the five-level pandemic plan developed by the US health authorities. For this stage, only the "voluntary isolation of sick people" is to be applied, while further measures such as mandatory face masks, school closings, distance rules, contact tracing, vaccinations and lockdowns of entire societies are not recommended.
Regarding contact tracing, a WHO study on influenza pandemics from 2019 also came to the conclusion that from a medical point of view this is "under no circumstances recommended", since it is not expedient for easily communicable and generally mild respiratory diseases.
It is sometimes argued that the rather low lethality was not known at the beginning. This is not entirely true, as data from South Korea, the cruise ships and even from Italy already showed in March that the risk to the general population is rather low.
Many health authorities also knew this, as leaked emails from Denmark in mid-March show: "The Danish Health Authority continues to consider that Covid-19 cannot be described as a generally dangerous disease, as it does not have either a usually serious course or a high mortality rate."
However, some media and laypeople continue to calculate an allegedly much higher Covid19 lethality of sometimes over 1% by simply dividing deaths by "infections". This procedure is of course not meaningful because it does not take into account the age and risk structure of the population, which is absolutely crucial, especially with Covid19.
The latest data from the European mortality monitoring Euromomo show that several countries such as France, Italy and Spain are already entering a below-average mortality. The reason for this is that the average age of Covid19 deaths was very high and fewer people than usual are now dying in this age group.