On Thursday, the Transport secretary Grant Shapps took the daily Downing Street press briefing, as there was an important transport policy change to announce.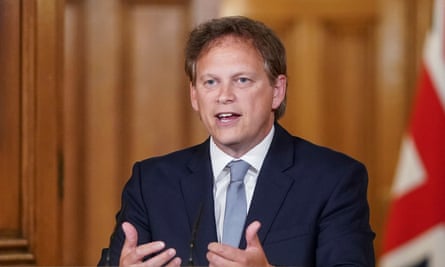 Having rattled through a few slides – astonishingly the one that showed that on the previous day the UK death total had been higher than the rest of the EU27 combined had gone missing – Shapps moved on to his "breaking news" announcement. It had just come to his attention that there was a nasty disease called coronavirus going round, so from 15 June – might as well let a few more people die rather than doing it immediately – everyone on public transport was going to have to wear face coverings.
Well, hello. Not only had many people, including London's mayor, Sadiq Khan, been calling for such measures for weeks now, most other countries had made it law a month ago. But Grant was adamant. The UK had a reputation to maintain as the country that took measures long after they had become blindingly obvious to everyone else. It was this kind of inaction that made the UK a "world beater" in international stupidity.
Still, Shapps could see some light at the end of the tunnel. One way out of these daily press briefings would be simply to broadcast those of other European countries that had taken place weeks ago. Just imagine the possibilities. Rather than wasting his time today, we could have replayed the press conference of a month ago in which the Spanish transport secretary announced the compulsory wearing of face masks on public transport only dubbed into English with Grant's voice. Put like this, no minister would ever need to appear in public again.
At the end of the excruciating press briefing, Shapps quickly curtailed any other questions. The Italian transport secretary was due on TV in a few minutes and it would be handy for him to know what he would be announcing in a month or so's time. Click for full Guardian article