Will Dominic Cummings still be in post on June 1st 2020 ? Current odds on Betfair are 2/9 Yes and 11/4 No. Not very generous odds either way, but the 11/4 is quite tempting. I may have a bet tomorrow. Click for current odds
Dominic Cummings press statement and conference was held in the Rose Garden at Downing Street this afternoon, usually a setting reserved for visiting world leaders and foreign dignitaries. Watching it reminded me of the Prince Andrew "car crash" interview with BBC Newsnight's Emily Maitlis about his friendship with Jeffery Epstein – afterwards, when Emily asked how he thought it went, Prince Andrew felt it had gone quite well – cleared the air ! …….same with Cummings I suspect…….er no, it was a car crash !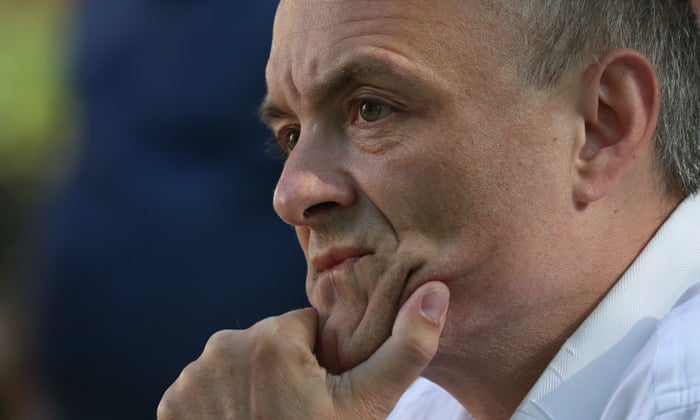 Classic Dom: Downing Street's very own Prince Andrew. Show how much respect you have for the public and the media by turning up 30 minutes late for your own gig. There again, start as you mean to go on. Because Dominic Cummings' press conference in the Downing Street Rose Garden was all about his own exceptionalism. How the rules applied differently to him than to the little people.
On Sunday we had Boris Johnson, the understudy prime minister, try and fail to convince the country that there had been nothing untoward about Cummings' trip to Durham. A midnight flit that had been so normal that Downing Street had spent the best part of six weeks trying to cover it up.
Now we were to get the full story – or what approximated to it – from the person who is really running the country. And what we were treated to was an hour-long confused ramble that was disguised as the martyrdom of St Dom. A man who had only ever acted in the best interests of his family and the country. A man more sinned against than sinning.
Much of what Dom had to say made little sense. His wife had initially been ill, but he had broken with his own health guidelines by going into work the following day. He had then decided to exploit a loophole involving young children that had never been intended to apply to families in his position and drive to Durham.
That was just the start though. His car had had a full tank of petrol – nice touch – and his son who couldn't last a 30-minute drive to Barnard Castle without stopping for a pee had proved iron-bladdered for the entire six-hour journey north. Once in Durham, both Dom and his wife Mary had been ill with coronavirus. They had only broken lockdown once by nipping out to the local hospital because their son was unwell, and had self-isolated for the full 14 days.
Then on the 15th day, St Dom had risen again. And although, he was still feeling shit he felt ready to go back to London to start running the country again. There was just one small problem. His vision was playing up. So the obvious way to see if he was safe to drive was to pack his family into the car and take a 30-mile journey to Barnard Castle.
Time and again he was asked to apologise and every time he refused. Anything but that. Everything was totally above board, which is why he and his wife had both written stories in the Spectator that they knew to be misleading. Perhaps he and Mary had both been so delirious, it had slipped their minds to point out they hadn't been in London.
It ended in a standoff. If Dom had imagined this press conference would clear the air, then he had misjudged the mood of the nation just as he had by pleading for his own exceptionalism.
Click for full article by John Crace, Guardian political sketch writer
Politicians, clergy, police, lawyers, medics and media have all rounded on Cummings and the Prime Minister himself :
Scientist – "It is the feeling they are taking everyone for fools and that there is one rule for them and one rule for everyone else, and it will stop lockdown being effective." Christina Pagel, professor of operational research at University College London and member of the independent Scientific Advisory Group for Emergencies (Sage).
Clergy – "It's that sense of deception there, that we are being either lied to, or at the very least things are being hidden from us that we need to know in order that we, the people of this country, can really understand that we are all in this together," said David Walker, the bishop of Manchester. He urged Johnson's cabinet colleagues to tell him: "Look Boris you got that wrong … everybody can forgive a sinner who's repentant. Say you've got it wrong and we can move on."
Police – "What the prime minister did yesterday has now made it exponentially tougher for all those people on the frontline … enforcing the lockdown. We are in the middle of a national emergency and people who make the rules cannot break the rules, otherwise we are going to have chaos." Mike Barton, former chief constable of Durham
Politician – "Like other MPs commenting my inbox is chockablock with emails from constituents furious about Dominic Cummings and Boris Johnson's blasé endorsement of his actions. The hypocrisy stinks and people know it." Jonathan Ashworth, shadow health secretary
Legal – "The uncertainty and anger generated will allow others, as a minimum, to be 'generous' with their own understanding of the rules. That may increase the spread and lead to further avoidable deaths." Geoffrey Nice QC, former judge and war crimes prosecutor.
Medic – "Frankly, Cummings spits in the face of all our efforts, the whole NHS. If he doesn't resign, I will." Dr Dominic Pimenta, cardiology registrar on a Covid-19 ICU ward
Click for full Guardian article