Pressure is mounting on Boris Johnson to sack his chief advisor Dominic Cummings for breaking lockdown rules in early April. As he and his wife were showing signs of coronavirus symptoms, they drove over 250 miles to his elderly parents home in Durham, as they needed help with childcare. It is not known if Cummings and his family broke their journey at any service areas for food or comfort breaks on the way, or on the return journey back to London. That would make this even more serious as they both had symptoms of coronavirus.
At the time, the government had instructed people not to travel and to stay at their family homes. Cummings, however, was seen in Durham. A member of the public is understood to have seen him and made a complaint to the police.
When asked if Cummings had been warned about breaching the lockdown, a spokesman for Durham Constabulary said: "On Tuesday, March 31, our officers were made aware of reports that an individual had travelled from London to Durham and was present at an address in the city.
"Officers made contact with the owners of that address who confirmed that the individual in question was present and was self-isolating in part of the house.
"In line with national policing guidance, officers explained to the family the guidelines around self-isolation and reiterated the appropriate advice around essential travel."
Downing Street has previously refused to disclose where Cummings was staying during the lockdown. When questioned about Cummings' whereabouts during the following week, a Downing Street spokesperson said only that he was in contact with No 10.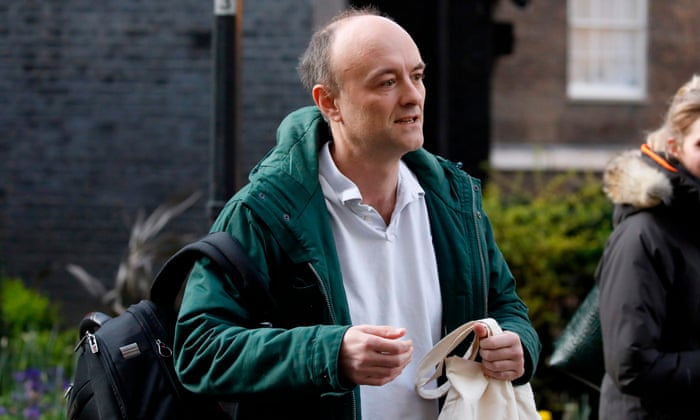 This fact proves that Downing street knew of Cummings whereabouts at the time, and even though Boris Johnson was unwell himself, he is complicit with Cummings in flouting the lockdown rules.
Cumming's wife Mary wakefield, a commissioning editor on the Spectator wrote a piece about their experience on April 25th titled "Getting coronavirus does not bring clarity" . What was unclear in the article was where they spent their "self isolation" , and it certainly did not mention a 500+ mile return journey to Durham.
Click here for Spectator article
Clearly, this goes to the heart of government probity and is a resignation matter for Cummings. As he is on record as saying he will not resign, then the Prime Minister should sack him immediately. However, as Cummings is his right hand man on both Coronavirus and Brexit, it is difficult to see how the Prime Minister can bring himself to do this – another sad reflection on Johnson's competence. Will await developments.