The number of children who have died of covid-19 is very small – just three in 41,086 registered by 8th May – see diagram below :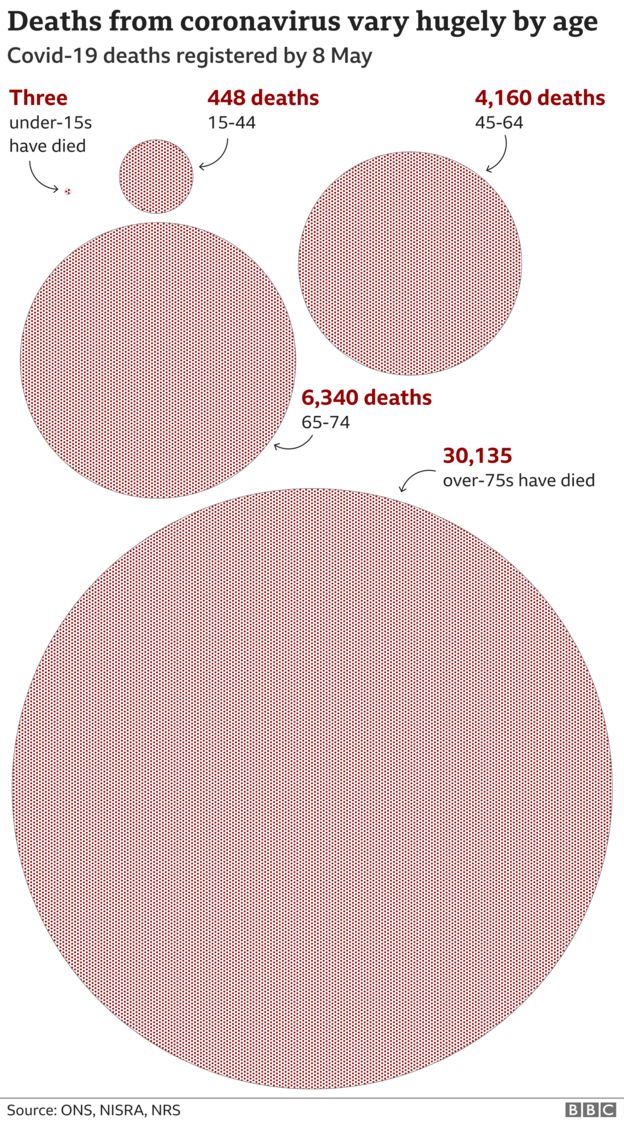 The latest ONS covid-19 infection survey report for 21 May indicates that :
At any given time between 4 May and 17 May 2020, it is estimated that an average of 0.25% of the community population had COVID-19 (95% confidence interval: 0.16% to 0.38%).
There were an estimated 61,000 new COVID-19 infections per week in England (95% confidence interval: 29,000 to 111,000); the incidence rate per week was 0.11 new cases per 100 people.
There is no evidence of differences in the proportions testing positive between men and women, or between the age categories 2 to 11, 12 to 19, 20 to 49, 50 to 69 and 70 years and over (ie five equal cohorts)
Current estimates from above indicates one in 1,000 people in the UK are being infected with coronavirus every week. Therefore, 0.2 of those 1,000 are aged 2-11 years, as are each of the other cohorts are ie 2 in 10,000 or 1 in 5,000.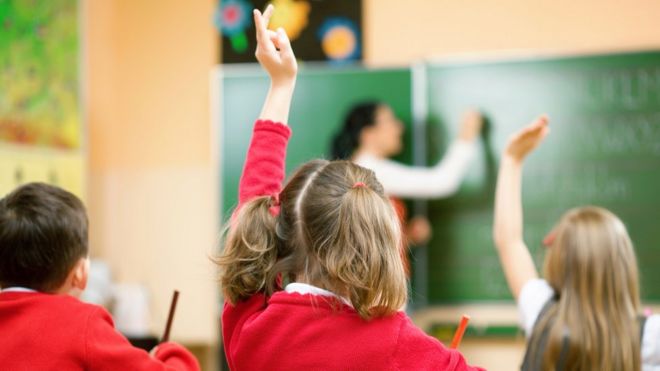 So to be clear, from the ONS survey, 1 in 5,000 children aged 2-11 years ( ie including primary school age) are infected with covid-19. The same statistic applies to secondary school aged children aged 12-19 years. These are very small numbers !!….but not zero.
SAGE ducked the issue and said the risk was low but not zero. "The overall risk [from schools] is not one you would pick out as a high risk area for R, unlike dentistry for example, but it is not zero," said Sir Patrick Vallance, the government's chief scientific advisor.
Independent SAGE said : Sir David King, who leads Independent Sage, said: "It is clear from the evidence we have collected that 1 June is simply too early to go back, by going ahead with this dangerous decision, the government is further risking the health of our communities and the likelihood of a second spike."
Now lets consider some real risk data, to put things in perspective :
Childhood pneumonia cases up 50% in 10 years, NHS data shows
Emergency hospital admissions for children with pneumonia have risen by more than 50% in England over the past decade, figures suggest, with admission rates highest in more deprived areas.
According to NHS Digital data analysed by the charities Unicef and Save the Children, between April 2018 and March 2019 there were 56,210 emergency admissions in England for pneumonia in those aged 18 or younger, using a definition that included a type of lower respiratory tract infection called bronchiolitis. In contrast, there were 36,862 such admissions between April 2008 and March 2009.
The charities said the current figure was equivalent to six children being taken to hospital every hour. Thats 144 per day or 1,008 per week.
Critical care beds
The NHS also maintains critical care beds for patients who are seriously ill and require constant support. Unlike most other categories of hospital bed, the total number of critical care beds has increased in recent years. In 2011/12 there were around 5,400 critical care beds, by 2019/20 this had risen to 5,900 (NHS England 2019b) (Figure 5).
Of these, around 70 per cent are for use by adults and the remainder for children and infants. So we are talking about 1,770 critical beds – that a lot of sick children treated in normal times.
There are approx 140,000 beds in the NHS and numbers for children is difficult to obtain, but if only 10% , then that is 14,000 beds for sick children. The numbers are probably higher as 2015-16 data shows finished admission episodes @ 306,000 for 5-9 year olds and 250,000 for 10-14 year olds and 393,000 for 15-19 year olds.
Clearly, the risks of covid-19 transmission in schools is tiny compared with the general incidence of sickness within the child population, and the resources to deal with it. It all boils down to the levels of risk that we are prepared to take. The risk of a child being infected with covid-19 is similar to the risk of a being involved in a car accident on the way to school. The risks faced by children's grandparents and great-grandparents (8-14%) in being infected with covid-19 are of a completely different order of magnitude than that of school children.
The Science has abrogated its responsibility, so its down to the Politicians – don't hold your breath !!