The Governments of Sweden and the UK both rely on scientific advice to guide their decision-making during the Covid-19 crisis. The Swedish government is guided by Folkhalsomyndigheten, the largely independent Public Health Agency of Sweden, whereas the UK government is advised by the Scientific Advisory Group on Emergencies (SAGE).
Folkhalsomyndigheten – the Public Health Agency of Sweden has a national responsibility for public health issues and works to ensure good public health. It is largely independent and not overseen by a Government minister. The agency also works to ensure that the population is protected against communicable diseases and other health threats. The Agency employs 450 staff working in five main Departments – Public Health reporting, Living conditions and lifestyle, Microbiology and Diagnostics, Communicable Disease control and Publications.
Key specialties within Microbiology include biosafety and biosecurity, microbiological surveillance, a high containment level 4 laboratory (only 6 in Europe) and international collaboration. Key specialties in communicable disease include epidemiology, infection control, antibiotics and antimicrobial resistance, health economics and detailed advice on the management of Covid-19, including the new legislation for restaurants , bars etc..
Dr Anders Tegnell, the Chief state epidemiologist at Folkhalsomyndigheten has become the public face of Sweden's Covid-19 response at the daily Press briefings, and their approach is well supported by the public.
The scientists' approach has led to weeks of global debate over whether Sweden has adopted a sensible and sustainable plan, or unwittingly plunged its population into an experiment that is causing unnecessary fatalities, and could fail to keep the spread of Covid-19 under control.
Support for the Swedish Government's policy is not universal. More than 2,000 other academics and experts signed a petition requesting that the government pursue a different strategy.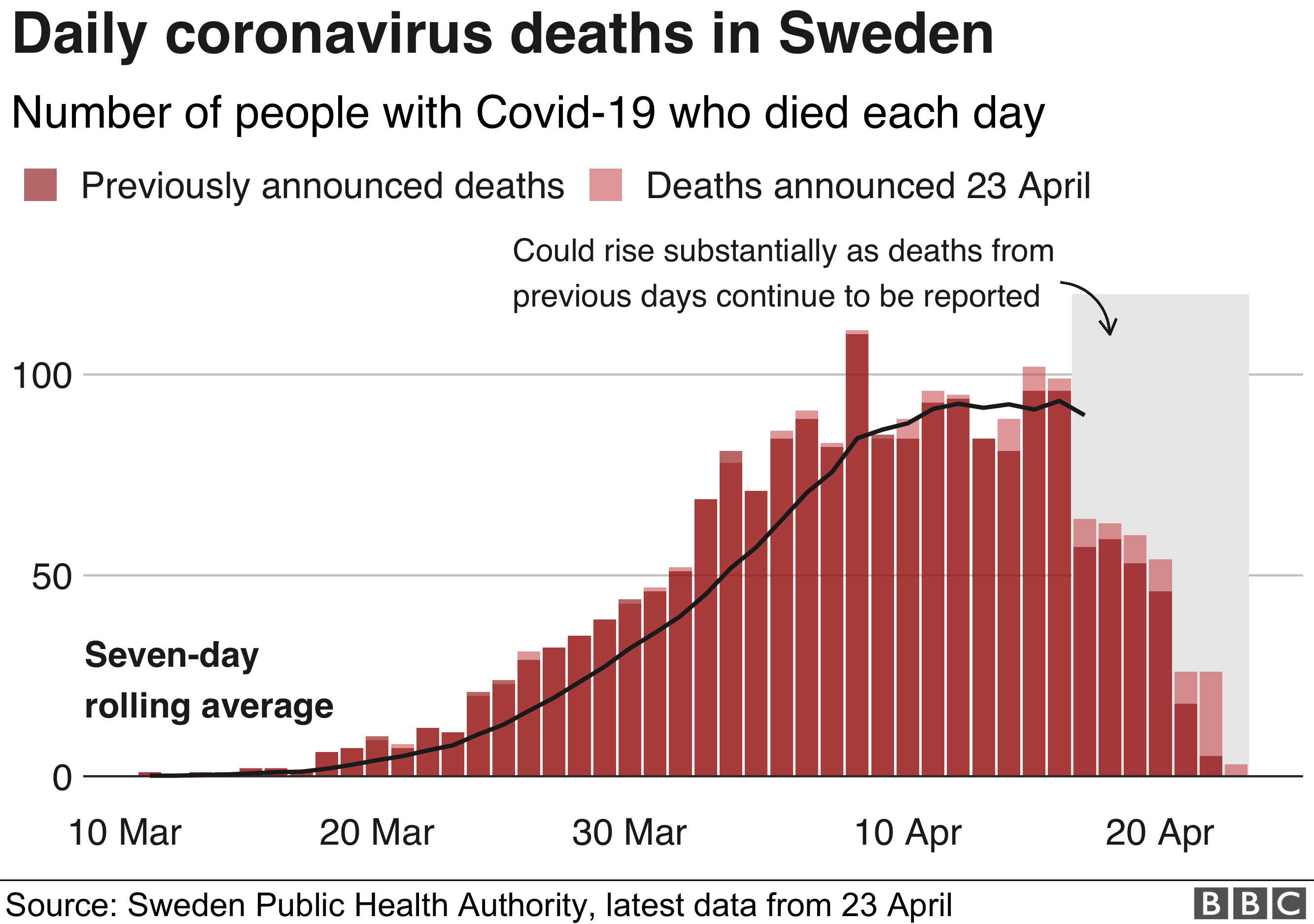 The Prime Minister, Cabinet Ministers, Chief scientific and Medical advisors all come back to the same mantra when explaining key decisions, making policy statements and judgements, or answering difficult questions from reporters : " We must be guided by the science." "we are led by the science" or variations on this theme. It therefore follows that the source of that scientific advice is quite important, and it is vital that it is independent, comprehensive and above all, not flawed.
The UK government's key advisory committee SAGE (Scientific Advisory Group on Emergencies) has a shocking lack of expertise in important fields relating to the coronavirus pandemic. Its membership lacks experts in molecular virology, immunology, intensive care and health economics.
Its membership includes thirteen paid government employees working as ministerial, health or civil service advisors, seven clinical academics, three microbiologists, seven mathematical modellers, two behavioural scientists, with backgrounds in disasters and terrorism, one geneticist, one civil servant and two political advisers, one of whom is the most powerful prime ministerial advisor in recent memory.
SAGE has 23 members, so there is obviously some overlap in the above job descriptions, and includes Sir Patrick Vallance, chief scientic advisor and Professor Chris Whitty, England's chief medical officer, who regularly flank the government Minister of the day at the daily Press briefings.
The success of any advisory group of scientists depends on a culture of openness, independence and diversity of opinion. This membership begs the question on how open and honest discussion can be with the presence of Dominic Cummings, the Prime Minister's chief advisor. In the absence of meeting minutes, we may never know whether, despite these deficiencies, a culture of openness exists within Sage.
The makeup of Sage seems to reflect an overwhelmingly medical view of science. Indeed, there are many other perspectives that could bring value to a pandemic crisis team, such as more molecular virologists who could explain detailed pathogenic differences between Covid-19 and influenza, an intensive care expert or nursing leader, an immunologist to examine whether this virus produces lasting and protective immunity.
There are no social scientists who could work on community engagement, nor a logistician, who would have expertise in planning for the delivery of supplies and resources during a pandemic. A balanced scientific advisory group would at the minimum include experts working at the frontline of the pandemic, such as those in public health, primary care and intensive care.
For me, the most striking omission of Sage representation not mentioned in the Guardian article, is that of health economists. The expertise of health economists is needed to calculate the "costs/benefits analysis " of the effects of so called "impossible political decisions" on the level of continuing acceptable deaths after the lifting of lockdown restrictions. This involves the use of the concept of QUALYS – quality adjusted life years, which includes putting a notional monetary value of a human life. The political decisions required are therefore not "impossible" and can be easily quantified in terms of economic cost in terms of the greater good for the population. The National Institute of Clinical Excellence (NICE) make these sort of decisions all the time relating to the rationing of expensive drugs.
Sage made decisions in the early stages of the crisis which are difficult to understand. These relate to stopping community testing and contact tracing in late January, and whatever was discussed by Sage during February led to an alternative strategy, laid out by Boris Johnson, Vallance and Whitty at the beginning of March: to move from containing the virus to delaying its spread, allowing it to move through the population so that we eventually acquire "herd immunity" at a delayed speed.
Six weeks later, testing is now back on the agenda with a vengance, using the the approach favoured by the WHO – testing, tracing and isolating the virus, with the Health Secretary desperately scrambling to meet this target of 100,000 tests per day by a combination of imaginative ways. Whether there is a plan to analyse these test results remains to be seen.
Full article and source : https://www.theguardian.com/commentisfree/2020/apr/27/gaps-sage-scientific-body-scientists-medical?CMP=Share_iOSApp_Other
Data Scientists Predict UK Virus First Wave Over End of May
Based on publicly available data, scientists from the Singapore University of Technology and Design's Data-Driven Innovation Lab are predicting the course of COVID-19 developments as a complement to monitoring confirmed cases. They are forecasting that the UK's first wave will, in this instance, see 97% of the total expected epidemic cases realised by May 17 and 99% by May 30. According to their model the UK was a week behind Italy, 2 weeks behind Germany and a day in front of the USA…
*Their SIR (susceptible-infected-recovered) model is regressed with data from different countries to estimate the pandemic life cycle curves and predict when the pandemic might end in respective countries and the world, with codes from Milan Batista and data from Our World in Data. Given the rapidly changing situations, the predictive monitors are updated daily with the latest data. Motivation, theory, method, and caution are in this paper. Coronavirus Data Journalism April 28 2020 @ 15:44
Source http://www.order-order.com – unable to down load bell curve.
Update : What we can learn from Sweden's approach to COVID-19: WHO coronavirus briefing
The World Health Organization held a media briefing on 29 April to update the public on the COVID-19 coronavirus pandemic.
Governments will need to change their relationship with the public to manage the virus in the long term.
Sweden's approach – a combination of trust and strategic controls – could provide a key model for other countries.
Source https://www.weforum.org/agenda/2020/04/29-april-who-briefing-trust-sweden/